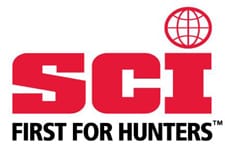 USA – -(Ammoland.com)- In 1992 Southern rock icon Greg Allman joined with the front man of the Marshall Tucker Band, Toy Caldwell, in recording a gritty, downhearted blues number called "Midnight Promises."
It's about that dejected feeling you get when you realize you've purchased a pig in a poke.
"Midnight promises don't mean a thing," according the song's lyrics. "Especially in the early morning light."
The same thing can be said for the outgoing Obama Administration.
Since their disastrous drubbing in the Electoral College last November (a result SCI Hunter Advocacy predicted in Crosshairs before the election) the party in power has gone on an absolute bender of regulatory decree-making.
ObamaAccording to a report in the Washington Times, President Obama and his departments have issued a staggering 145 "midnight" regulations since November 9. A new indoor record!
The economic price tag for these new regulations will be more the $20 billion—with more decrees looming.
Midnight regulations are defined as administrative rule-makings issued after Election Day in the final weeks of a president's term.
To be sure, this interregnum of regulating by the Obama administration was on the drawing boards well before Election Day. In anticipating the breathless blizzard of social engineering dictates to come, the liberal organ Politico last August drew up a puff piece entitled "The Myth of Midnight Regulations."
"There is no way," Politico assured us, "to credibly describe these important public protections as rushed."
Makes you wonder who to believe—Politico or your lying eyes. By the way, the current rate of rule issuance far exceeds the normal rate.
The target list for these rushed regulations is pretty predictable: coal mine operators; the transportation sector; the oil & gas industry; gasoline refiners; mutual fund managers; car & light truck manufacturers; and, of course, corporate executives. Add to this list major land grabs in several Western states, including Alaska. Sadly, our 49th state seems to be of particular interest to the Obama administration and is the target of several midnight regulations restricting their energy exploration and land management policies.
The good news for hunters is—so far—none of this hurried onslaught of rules issued since the election take direct aim at our hunting heritage.
But don't breathe any sighs of relief just yet—the administration still has 10 days.
Fortunately for everyone involved, President-elect Donald Trump has indicated he will undo many of these rules, and the U.S. House voted last week to pass, on a bipartisan basis, the Midnight Rule Relief Act to undo them through legislation.
So, if you see news of regulations in the coming days, don't buy the pitter-patter of administration press releases about saving the planet or the economy. We've heard it all before.
Or as the song would say: "Midnight promises are all the same; Same old message with a different name."
Safari Club International – First For Hunters is the leader in protecting the freedom to hunt and in promoting wildlife conservation worldwide. SCI's approximately 200 Chapters represent all 50 of the United States as well as 106 other countries. SCI's proactive leadership in a host of cooperative wildlife conservation, outdoor education and humanitarian programs, with the SCI Foundation and other conservation groups, research institutions and government agencies, empowers sportsmen to be contributing community members and participants in sound wildlife management and conservation. Visit the home page www.safariclub.org or call (520) 620-1220 for more information.