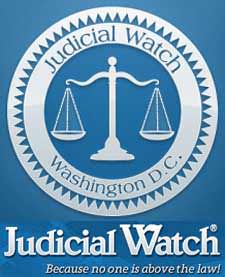 U.S.A. –-(Ammoland.com)- For a couple that has spent eight years apologizing for their country, the Obamas have nevertheless managed to enjoy its taxpayer-provided bounty.
This week, thanks to the work of our intrepid investigators and hard-charging lawyers, we released to the public several reports from the Secret Service and the Air Force that bring the known total of Obama travel expense over the past eight years to a staggering $96,938,882.51.
The new reports contain details of the costs of Obama's Earth Day trip to the Florida Everglades, a political fundraising trip to San Diego, Michelle's annual Aspen ski trip, her trip to Morocco, the family vacation in Martha's Vineyard, as well as Hillary's ride with Obama on Air Force One to North Carolina.
We received this information after filing two separate Freedom of Information Act (FOIA) lawsuits, asking the court to enjoin the Secret Service from withholding responsive documents from Judicial Watch (Judicial Watch v. U.S. Department of Homeland Security (No. 1:15-cv-01983)) and (Judicial Watch v. U.S. Department of Homeland Security (No. 1:16-cv-00863)). The Secret Service is a component of the Department of Homeland Security.
Also, in October 2016 Michele Obama joined Hillary Clinton in North Carolina for a rally reportedly to "encourage early voting in North Carolina." Documents regarding this trip have been requested but have not yet been received. The First Lady typically flies in a C-32 A so the 1.8 hour flight could safely be estimated to have cost taxpayers $28,522.80.
The Obamas' notorious abuse of presidential travel perks wasted military resources and stressed the Secret Service. JW estimates that the final costs of Obama's unnecessary vacation and political travel will well exceed $100 million. You can see how President-elect Trump can immediately save taxpayers money by reforming presidential travel.
About Judicial Watch
Judicial Watch, Inc., a conservative, non-partisan educational foundation, promotes transparency, accountability and integrity in government, politics and the law. Through its educational endeavors, Judicial Watch advocates high standards of ethics and morality in our nation's public life and seeks to ensure that political and judicial officials do not abuse the powers entrusted to them by the American people. Judicial Watch fulfills its educational mission through litigation, investigations, and public outreach.
For more information, visit: www.JudicialWatch.org.