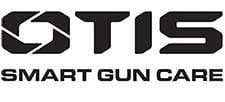 LYONS FALLS, N.Y. -(Ammoland.com)- Otis Technology proudly presented their 2016 Sales Agency of the Year award the opening day of SHOT Show 2017 in Las Vegas.
This year, Otis Technology recognized Sokol Associates as the leading agency for 2016. Sokol has taken top honors in 2013 and 2014 as well. With over 50 years of experience in the outdoor sports industry, they represent Otis Technology in the upper Midwest and Great Lakes territories.
The agency is based out of Oakdale, Minnesota.
The award was presented to Jon Sokol by Frank Devlin, Director of Commercial Sales for Otis Technology. Jon accepted the award on behalf of their entire organization.
"We are extremely fortunate to have aligned ourselves with outstanding sales agencies and it was a difficult decision, as all our agencies were top notch performers. The Sokol team as a whole has really embraced the Otis brand and is an excellent extension of our sales force," stated Frank Devlin.
About Sokol Associates:
Sokol Associates is a full service sales and merchandising representative agency serving sporting goods customers in seventeen Midwest, Western, Southwest and Great Lakes states. With 14 full-time sales associates and some of the most prominent brands in the outdoor industry, they strive to meet or exceed customer's expectation in every way.