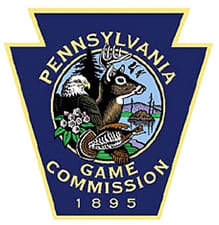 USA -(Ammoland.com)- While it might be winter, landowners can begin making plans to help wildlife this spring – and beyond – by planting tree and shrub seedlings offered by the Pennsylvania Game Commission's Howard Nursery.
The 2017 seedling order form is available online, and sales are set to begin Tuesday, Jan. 17 at 7 a.m.
Most seedlings are sold in units of 25, but 100-seedling bundles also are available in mixes to benefit deer and birds, as well as to improve riparian and winter-thermal habitats.
The 2017 order form contains a wide selection of evergreens, shrubs and fruit- and nut-bearing trees, most of which are native to Pennsylvania and collected from Pennsylvania sources.
There are many new offerings this year. Two of them – ninebark and sycamore – have never been offered before.
Ninebark is a native shrub that grows to 10-foot heights and blossoms with nectar-laden flowers and fruits that are eaten by many species of birds. A pack of 25 seedlings is available for $13.50. Meanwhile, the fast-growing and extremely tolerant sycamore reaches heights of 80 to 120 feet when mature. A pack of year-old seedlings is available for $9.50.
Additionally, several other tree species that weren't offered for sale in 2016 – including arborvitae, American highbush cranberry, black chokeberry, red osier dogwood, white oak, serviceberry – are back on the 2017 order form.
And four specially-packaged bundles of 100 seedlings are designed to improve habitat in areas along waterways (Riparian Bundle), create thermal cover to protect wildlife in winter (Winter Thermal Bundle), create food and cover for birds (Bird Bundle) or provide for deer (Deer Food Bundle).
Brian D. Stone, manager at Howard Nursery, said Riparian Bundles might sell especially quickly this year due to a state Department of Environmental Protection Growing Greener grant to provides for water-quality improvement.
Many of the seedlings offered for sale can be purchased at a discounted price.
Although a discount is not offered for all species or habitat bundles, orders of 12 or more total units qualify for applicable discounted pricing. With the discount, prices are as low as $4.50 per unit, or 18 cents per seedling.
Species that qualify for the discount are marked on the order form.
Stone said those who are interested might want to call Howard Nursery at 814-355-4434. Hours of operation are Monday through Friday from 7 a.m. to 3:30 p.m.
Orders can be placed by telephone, as well.
The order form and information about the seedlings for sale will be available at the Game Commission's website, www.pgc.pa.gov. Place your cursor over "Information & Resources" in the menu bar at the top of the homepage, then click on "Make a Purchase" and select the option to order products from Howard Nursery to find the 2017 Seedling Order Form.
If you have problems downloading the order form, you likely need to install the latest version of Adobe Acrobat Reader, which can be found by doing an Internet search and downloaded for free.
The order form can be completed and submitted online, or printed out and faxed or mailed. Payment is not due until the order is confirmed by Howard Nursery. For those without Internet access, order forms can be obtained at Game Commission offices or various displays or booths at shows in which the agency participates through the spring or by sending a self-addressed, stamped envelope to: Howard Nursery, 197 Nursery Road, Howard, PA 16841.
While the order form provides a brief description of the tree species available and their benefits to birds and wildlife, more information is available on the website under "Tree Seedling Index."
The preferred method of delivery is by United Parcel Service (UPS). Shipping and handling charges do apply.
Orders are shipped only Monday through Wednesday to assure delivery for weekend planting. However, orders also may be picked up in person at the nursery once buyers are notified the order is ready.
Generally, seedlings ship in the month of April.