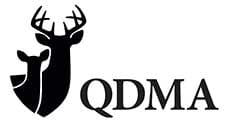 ATHENS, GA –-(Ammoland.com)- Registration has opened for QDMA's 2017 Deer Steward courses, which will include a Level I offering in Missouri and Level II courses in Arkansas and Michigan.
QDMA's Deer Steward certification program is in its eleventh year of in-person courses. Registrants also have the option to take the first level online.
If you're looking for the personal touch of an in-person class, the 2017 Deer Steward Level I course at the Missouri Department of Conservation Northeast Regional Office in Kirksville, Missouri, will be accompanied by an exclusive tour of the Heartland Bowhunter farm, as seen on their feature cable television show on the Outdoor Channel, as well as on their two free webshows, Behind the Draw and Full Strut, via CarbonTV.
If you're already a Level I Deer Steward, this year's Level II courses will be held in Arkansas and Michigan. The first Level II course will take place in Hazen, Arkansas, at the Mike Freeze Wattensaw WMA, and the second Level II offering will be held in Hastings, Michigan, at the Thornapple River QDM Cooperative.
2017 Dates and Locations
Level I Course:
May 19-22 – Kirksville, Missouri – Field Trip: Heartland Bowhunter property
Level II Courses:
June 23-26 – Hazen, Arkansas, at the Mike Freeze Wattensaw WMA
September 8-11 – Hastings, Michigan at the Thornapple River QDM Cooperative
The Deer Steward certification program is a personal learning experience designed to offer hunters an opportunity to learn from the world's top experts about Quality Deer Management (QDM). The first two levels are courses, Level III is an application; all three need to be taken in succession. By taking both Levels I and II, graduates are able to design and implement their own comprehensive property-specific white-tailed deer management plan. So, for the price of a new firearm or bow, attendees gain enough knowledge to become advanced deer managers.
Each course follows the four Cornerstones of QDM as a guideline. Level I courses include nearly 20 presentations over a two-day period, followed by an optional half-day field trip; Level II courses involve more hands-on experience. Attendees will learn techniques on aging deer jawbones; taking soil samples and interpreting soil test results; determining acreage of food plots and calibrating equipment; population surveys; forest and early succession habitat management; analyzing harvest data; making property maps; and much more. Level III status is the recognition of those who have given back to the resource over a long period of time, rather than something you can learn in one weekend.
Online Deer Steward
Through a unique partnership with Clemson University, individuals who have a high-speed Internet connection also can choose to enroll in the Level I class on-line, making Deer Steward as convenient and affordable as it's ever been! Once registered, attendees gain access to a digital recording of one of our previous Deer Steward Level I courses (filmed in front of a live audience) and will have up to 180 days to complete the series of six sessions (approximately 17 one-hour topics) at their own pace. Speakers include Kip Adams, Dr. David Guynn, Joe Hamilton, Dr. Craig Harper, Dr. Karl V. Miller, Brian Murphy, Matt Ross and Dr. Grant Woods.
Graduates of the online version of Deer Steward will be eligible to take one of the in-person Level II courses upon completion.
Registering for a 2017 Course
To register, call 800-209-3337 or visit our Deer Steward webpage for registration forms and information about program costs, what's included and much more!
About QDMA
QDMA is dedicated to ensuring the future of white-tailed deer, wildlife habitat and our hunting heritage. Founded in 1988, QDMA is a national nonprofit wildlife conservation organization with more than 60,000 members in all 50 states and Canada. To learn more about QDMA and why it is the future of deer hunting, call 800-209-3337 or visit www.QDMA.com.