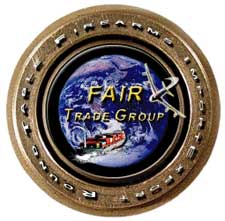 Las Vegas –-(Ammoland.com)- Don't forget to reserve your seat(s) for the F.A.I.R. Trade Group annual membership meeting with ATF during the 2017 SHOT Show.
When: Wednesday, January 18, 2017
Time: 2:30 – 5:00 pm
Where: Marcello Room 4504, Venetian Hotel, Las Vegas, Nevada
Beer, wine and other refreshments will be served.
Representatives from ATF will be at the meeting from 3:30 – 4:30 pm to discuss and answer questions about current and upcoming issues affecting the imports community.
Topics include:
Status of F.A.I.R. Petition to change Form 9 from export permit requiring ATF prior approval to notification;
Marking variance process;
Changes to U.S. foreign policy and impact on imports;
2016 recordkeeping rulings.
Please send us other topics, issues or questions you want ATF to address.
To reserve your seat, please email [email protected], or call our offices at 202-587-2709 to reserve your place.
If you know anyone in the trade who would be interested in attending but who is not a member of F.A.I.R. Trade Group, please forward this information to them.
Look forward to seeing you!
About F.A.I.R. Trade Group:
The F.A.I.R. Trade Group is a 501(c) (6) organization dedicated since 1994 to protecting the interests of the firearms and ammunition import and export community. F.A.I.R. operates entirely on the funds derived from our dues-paying membership. If you are interested in becoming a member or contributing to the organization, please visit our website at: www.fairtradegroup.org.