By Rob Morse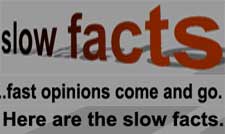 Louisiana- (Ammoland.com) – The Self Defense Gun Stories Podcast brings you real news of armed civilians.  People just like you protected themselves and the people they love.   We report and analyze each incident with a firearms instructor.  Were these gun owners lucky.. or were they trained and well prepared?  Episode 47 features firearms instructor David Cole.  How does your training compare to theirs?  Listen and find out. (20 minutes)
This week, all three victims survived a lethal attack because they had a gun.
First story- Are you armed as you drive down the street?  A couple were driving in Midtown Atlanta.  The driver in front of them jumped out of his car and and tried to take theirs.  The victims stopped and the two men struggled.  That is when the female victim in the passenger seat drew her gun and shot their attacker.
Second Story- Are you armed at work?  The store owner and his employee had opened the store only a few minutes earlier.  They already had two customers when two more men entered.  The second pair were wearing ski-masks and carrying guns.  The robbers said, "Get down on the floor. Get down on the floor or I'll kill you."  The store owner was armed.
Third story- Are you armed as you arrive home after work? A Wilmington woman arrived home after work at 11 in the evening.  She had a cup in one hand with her keys.  She was talking to her dad on the phone while she unlocked her apartment door.  That is when a man pushed her inside.  Her attacker choked her, dragged her to her bedroom and tied her up.  The victim got her hands free and grabbed her gun.
Listen to hear the full story.  Each episode is available to stream.. or for download.   You can also download the podcast to your phone from iTunes and Stitcher.  Put us in your pocket each week.
Self-Defense Gun Stories is part of the Self-Defense Radio Network.
~_~_
Rob Morse: Rob writes about gun rights at Ammoland, at Clash Daily and on his SlowFacts blog. He hosts the Self Defense Gun Stories Podcast and co-hosts the Polite Society Podcast. Rob is an NRA pistol instructor and combat handgun competitor.