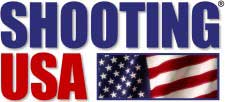 USA – (AmmoLand.com) – The world's most prestigious handgun championship becomes twice as difficult. To take the Bianchi Cup, top competitors must shoot the four stages of fire twice, combining their qualifying score with their second round of shooting the plates, the barricades, the practical, and the mover. Julie Golob joins John Scoutten to present the coverage from the NRA Championship of Action Pistol in Columbia, Missouri.
Plus, the movie guns Clint Eastwood ordered for his film, American Sniper. We go inside one of the largest movie prop house armories in Hollywood to see how Chris Kyle's rifles were recreated for the big screen.
And, the rimfire pistol from World War Two, that never went to war. The High Standard is now one of History's Guns. Tune in to Outdoor Channel!
AIR TIMES BY TIME ZONE
Eastern Time: Tuesday 3:00 PM; Wednesday 9:30PM, 1:00 AM
Central Time: Tuesday 2:00 PM; Wednesday 8:30 PM, Midnight
Mountain Time: Tuesday 1:00 PM; Wednesday 7:30 PM, 11:00 PM
Pacific Time: Tuesday Noon; Wednesday 6:30 PM, 10:00 PM
Shooting USA is listed as a one-hour show in your cable menu.
See You at SHOT
One week from today, we'll be running through miles of aisles at SHOT Show 2017 in Las Vegas. We'll be podcasting, meeting and greeting, and hunting through all of the new products for you!
Stay Connected!
Be sure to "Like" Shooting USA on Facebook for behind-the-scenes action, and "Follow" us on Instagram and YouTube too.
About Tier One Media, LLC: Tier One Media produces Television Properties under the registered trademarks Shooting USA and Shooting USA's Impossible Shots. The program series are seen weekly on two National Outdoor Category Networks, Outdoor Channel and Sportsman Channel with a combined reach exceeding 70-million US households. Tier One Media is a privately held, independent production company based in Franklin, Tenn. See more at http://www.shootingusa.com.