National Pheasant Summit, Pollinator Symposium highlight weekend buzz.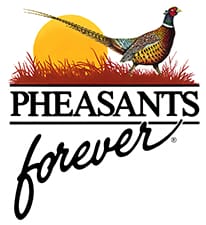 USA – -(Ammoland.com)-Pheasants Forever & Quail Forever's 2017 National Pheasant Fest & Quail Classic presented by Federal Premium Ammunition concluded Sunday, February 19th, drawing a record-setting 30,462 supporters to the Minneapolis Convention Center. Planning has already commenced for the much-anticipated 2018 National Pheasant Fest & Quail Classic on February 16th-18th 2018 in Sioux Falls, South Dakota, which will coincide with the organization's 35th anniversary.
The annual national convention and outdoor tradeshow featured a very successful, first-ever National Pheasant Summit which hosted Minnesota Governor Mark Dayton, South Dakota Governor Dennis Daugaard, and Minnesota Congressman Collin Peterson to discuss future conservation efforts in the pheasant range. Of particular note, elected officials all voiced their support for a robust Conservation Reserve Program as part of the 2018 Farm Bill, and Peterson – the Ranking Member on the House Agriculture Committee – voiced his support for raising the national acreage cap from the current allotment of 24 million acres to 46 million acres.
Pheasants Forever and Quail Forever also hosted the "Bees, Butterflies, Birds & You" Pollinator Symposium on Friday, February 17th 2017.
The event featured eight of the nation's top pollinator experts who highlighted new programs, strategies and research being used to provide quality habitat for a host of grassland and wildflower-dependent species, including pollinators, upland birds and other wildlife. As part of this effort, Pheasants Forever & Quail Forever launched an exciting new partnership over the weekend – the Bee & Butterfly Habitat Fund – that is expected to become a frontrunner in the effort to restore critical habitat for bees, butterflies, and other wildlife.
In addition to providing significant economic impact for the host city and attending outdoor industry vendors, Pheasants Forever uses its National Pheasant Fest & Quail Classic to recruit members for its wildlife habitat conservation mission. A total of 1,143 individuals signed up as Pheasants Forever or Quail Forever members.
The event also delivered wildlife habitat benefits specific to Midwest farmers and ranchers. The Landowner Habitat Help Room at the show serviced 131 landowners to provide conservation guidance on 18,076 acres of land in 13 different states. Accompanied by a trained Pheasants Forever or Quail Forever biologist, landowners were educated on ways they can improve their acres for wildlife and even what local, state, and federal conservation programs they qualify for enrollment.
National Pheasant Fest & Quail Classic combines a national consumer show, habitat seminar series, and family event complete with puppies, tractors, shotguns, and art. In fact, Pheasant Fest is the country's largest event for upland hunters, sport dog owners, and wildlife habitat conservationists. Details for National Pheasant Fest & Quail Classic 2018 in Sioux Falls will be released soon.
About Pheasants Forever
Pheasants Forever, including its quail conservation division, Quail Forever, is the nation's largest nonprofit organization dedicated to upland habitat conservation. Pheasants Forever and Quail Forever have more than 149,000 members and 720 local chapters across the United States and Canada. Chapters are empowered to determine how 100 percent of their locally raised conservation funds are spent, the only national conservation organization that operates through this truly grassroots structure. Since creation in 1982, Pheasants Forever has spent $708 million on 517,000 habitat projects benefiting 15.8 million acres nationwide.
Pheasants Forever is dedicated to the conservation of pheasants, quail and other wildlife through habitat improvements, public awareness, education and land management policies and programs.