Sam Hoober of Alien Gear Holsters and Bigfoot Gun Belts makes the case for a softer-shooting big-bore wheel gun, .45 ACP Revolvers.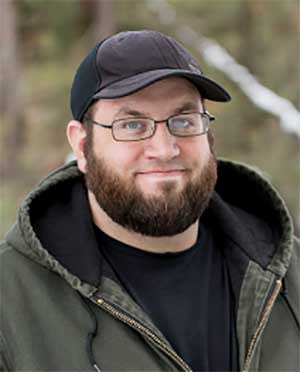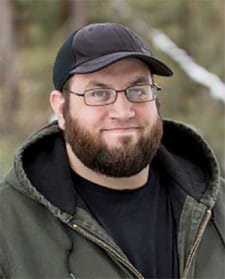 USA –-(AmmoLand.com)- Despite the .45 ACP cartridge normally being associated with semi-autos and in particular the 1911, there are a lot of good reasons to look at . 45 ACP Revolvers.
While it's not necessarily a handgun hunting round in the same class as the .357, .41 or .44 Magnums, good old .45 ACP is a fantastic big-bore plinking and defense round.
It's also – and here comes the juicy part – cheaper than .45 Colt or .44 Special to shoot, even the +P ACP loads. You also don't lose much in terms of performance, with obvious exceptions of the full-power .45 Colt loadings.
.45 ACP vs .45 Colt Ammunition
The .45 Colt cartridge shouldn't be overlooked, as it's one of the most versatile rounds in existence, comparable only to .30-06 in terms of how diverse it's uses are. Low-pressure, low-velocity rounds are popular for target and cowboy action shootings, but the round can be loaded to .44 Magnum performance in terms of velocity and muzzle energy, and with less chamber pressure to boot.
However, most . 45 Colt ammo loads are closer to the 800 to 900 feet per second velocity of plain jane .45 ACP hardball. Up until boutique ammunition manufacturers started producing the uber-hot .45 Colt loadings, only handloaders were really aware of its capacity in that regard; even the defensive loadings were (and many still are) barely any different from .45 ACP +P.
In short, outside of the really hot stuff…the only difference between .45 ACP and .45 Colt is case length, expense and a bit more chamber pressure in the shorter round. That can make .45 ACP Revolvers ideal for people who want a large-bore revolver but don't necessarily want to deal with the muzzle flash and recoil of a large magnum. As it happens, many .44 Special loads have similar performance to the .45 ACP in terms of velocity and muzzle energy but are likewise more expensive.
Besides, it's not like your local gun store has .455 Webley laying around. Or a Webley for sale.
Available . 45 ACP Revolvers
Unfortunately, only a few companies currently make a . 45 ACP revolvers, though a few make revolvers with cylinders machined to accept .45 ACP with moon clips as well as .45 Colt.
The most notable at present is Smith and Wesson, which offers two versions of the Model 625 (one is the Jerry Miculek signature model, the other an S&W Performance Center model) and the Thunder Ranch 325. These revolvers are based on the N-frame, so they're too large for concealed carry but are perfect for big-bore plinking, open carry and as a home defense gun. S&W's Governor pistols are also compatible with .45 ACP with moon clips, as well as .45 Colt and .410 gauge shotshell. The S&W Model 25, unfortunately, is not compatible.
However, the Model 625 and 325 both require – you guessed it – moonclips, which is a hassle but not the worst thing in the world.
Taurus made .45 ACP Revolvers (the Tracker 455) but it has been discontinued.
Ruger does make a Blackhawk Convertible model that can fire ACP and Colt alike with a swappable cylinder, as one cylinder is machined for moonclips and the other is not. They also make a Redhawk model that can fire both – though, again, with the clips.
As for compact revolvers, the Charter Arms Pitbull is chambered for 9mm, .40 S&W and .45 ACP, but the difference between the Pitbull and basically every other gun mentioned so far is that it doesn't require moon clips. Charter Arms designed a special extractor to hold rimless cartridges without needing them.
Using moon clips in . 45 ACP Revolvers is definitely an inconvenience, but if you're willing to put up with them, any one of the above guns would be a fantastic big bore plinker, open carry or home defense pistol without the expense of the larger revolver cartridges, or the recoil and flash of a magnum
… a . 45 ACP revolver would be absolutely ideal.
About Sam Hoober
Sam Hoober is a contributing editor at aliengearholsters.com, as well as for Bigfoot Gun Belts. He also writes weekly columns for Daily Caller and USA Carry