By Joe Evans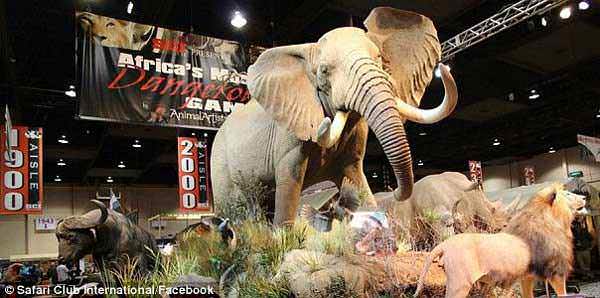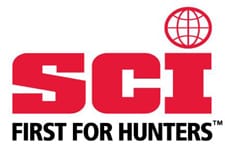 USA -(Ammoland.com)- Safari Club International is hosting the 45th SCI Convention at Mandalay Bay Resort and Casino is Las Vegas, Nev. February 1- 4 2017.
The convention's show floor is over a million square feet, giving the 1,200 exhibitors from 33 countries across all six continents, 34 related product categories, 67 of the finest gun makers and fine jewelers, furriers offering unique sale items to an expected 20,000 hunters attending plenty of room to operate.
Guides and outfitters from around the globe are waiting to help and equip visitors looking to gear up for their next big hunt.
The convention will showcase some of the world's finest artists and taxidermists as well.
Around 55 world-renowned artists created the largest display of wildlife art at one venue anywhere in the world, while over 110 of the world's finest taxidermists will display in work all over the show floor, along with their individual booths.
Special sections of the massive show floor will provide unique experiences for opportunities any hunter would love.
For example, the Fishing Village offers world-class global fishing opportunities, the Gun Maker's village offers Europe's finest gun makers and engravers and the Wing Shooting Pavilion hosts 5 Star and Orvis endorsed destinations from all around the world.
The auctions for 1150 unique hunts, fishing trips, art, firearms. furs, jewelry and outdoor products worth over $10 million.
Funds raised during the SCI Convention account for over 70 percent of the money raised during the year to support key SCI programs in conservation, hunter advocacy, humanitarian needs and education.
Ammoland's Assistant Editor Joe Evans will be covering SCI Convention 2017 live from the show floor in Las Vegas.
To see his coverage, check him out on Twitter or follow his work on Ammoland.com.
Becoming an SCI Member:
Joining Safari Club International is the best way to be an advocate for continuing our hunting heritage and supporting worldwide sustainable use conservation, wildlife education and humanitarian services. JOIN NOW:  www.JoinSCI.org
Safari Club International – First For Hunters is the leader in protecting the freedom to hunt and in promoting wildlife conservation worldwide. SCI has approximately 200 Chapters worldwide and its members represent all 50 of the United States as well as 106 other countries. SCI's proactive leadership in a host of cooperative wildlife conservation, outdoor education and humanitarian programs, with the SCI Foundation and other conservation groups, research institutions and government agencies, empowers sportsmen to be contributing community members and participants in sound wildlife management and conservation.
Visit the home page www.safariclub.org or call 520-620-1220 for more information.
About Joe Evans: 
Joe Evans is the Assistant Editor at Ammoland.com.
The 22-year-old journalist, freelance writer and editor is a Pennsylvanian, a University of Scranton 2016 graduate. He's a sports fan, blogger and lover of all things interesting. Forever writing something somewhere. Find him and read his work on Twitter and Ammoland.com.