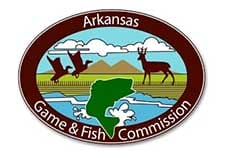 LITTLE ROCK, Ark. -(Ammoland.com)- More than 3,200 students across Arkansas took aim during the Arkansas National Archery in the Schools Program's regional competitions last weekend.
In addition to the top three teams from each division at each regional tournament, the school that hosted each regional will be allowed one "at large" entry into the 2017 ANASP State Championship.
"Every regional tournament went smoothly," said Gray. "We had anywhere from 200 to 500 students shooting at each meet through the course of the day."
The state championship tournament will be held at Bank of the Ozarks Arena in Hot Springs on March 3-4.
Elementary and middle school divisions will shoot on March 3, and the high school competition will be held the day after.
In addition to team competition, the top shooters at each regional tournament will be invited to compete at the state championship individually for additional awards.
"Many of these shooters were on one of the qualifying teams," said Gray. "But we wanted to make sure that the absolute best shooters in the state were competing for the individual awards regardless of what team they shot for."
Admission to the state tournament is free, and attendees are encouraged to bring a canned food item for a food drive.
"We'll be giving away door prizes during the day for people who bring in something for the food drive," Gray said.
Shooters won't only be challenged with Olympic-style archery, but will have other contests and games to participate in if they wish.
"We'll have a 3D archery course for participants to shoot, as well as a couple of special challenges," Gray said. "We have an archery trap-throwing machine where students can aim at a moving target, and we have a special shoot where archers can try to hit a ping pong ball floating on a column of air."
Visit their website for complete team and individual scores for each region.