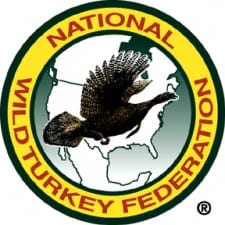 NASHVILLE, Tenn. –-(Ammoland.com)- The National Wild Turkey Federation recognized the distinguished career of Carol Bambery by presenting her with the prestigious Lynn Boykin Hunting Heritage Award during the 41st annual NWTF Convention and Sport Show in Nashville.
"The NWTF family does great work. The way to do great work is to love what you do. We love working together to "Save the habitat. Save the hunt.", thus saving our hunting heritage," Bambery said. "I am privileged to be a part of the NWTF family and its great work. It is an honor to be recognized with the Lynn Boykin award which tributes the first female president and chairperson of the national board of this outstanding organization."
The Lynn Boykin Hunting Heritage Award's namesake was a former president and chairperson of the NWTF's national board. During her tenure, she emphasized the importance of our hunting heritage and helped create a new outlook for the organization. Today, the NWTF's mission to celebrate and preserve North America's hunting heritage is some of its most important work.
Bambery, from Prosperity, South Carolina, has a distinguished career teaching others and defending laws protecting wildlife and the wild places we enjoy. She has argued challenges against Michigan's Firearm Preemption and Shooting Range Protection Act, and she has served on numerous boards, including the National Rifle Association's. She, along with the Association of Fish and Wildlife Association's management, launched a legal strategy program that provides opportunity for the state fish and wildlife agencies to act in concert to aggressively defend against challenges to the states' wildlife management role.
"Carol is a career-long advocate for wildlife and is passionate about defending our hunting heritage," said George Thornton, NWTF CEO. "Carol is an asset to all those who care so deeply about wildlife and wild places."
About Save the Habitat. Save the Hunt.
The NWTF Save the Habitat. Save the Hunt. initiative is a charge that mobilizes science, fundraising and devoted volunteers to give the NWTF more energy and purpose than ever. Through this national initiative, the NWTF has committed to raising $1.2 billion to conserve or enhance more than 4 million acres of essential upland wildlife habitat, recruit or reactivate at least 1.5 million hunters and open access to 500,000 acres for hunting, shooting and outdoor enjoyment. Without hunters, there will be no wildlife or habitat. The NWTF is determined to Save the Habitat. Save the Hunt.