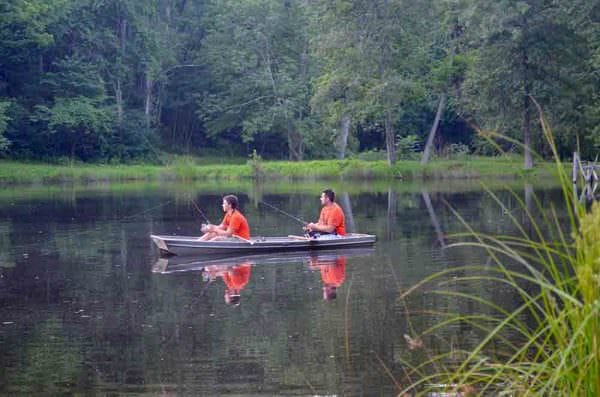 NORMAN, Okla. -(Ammoland.com)- Blue Heron Communications (BHC), a full service, outdoor-specialty marketing and public relations agency, announces a strategic partnership with PRADCO-Fishing, the legendary and popular manufacturer of anglers' favorite fishing tackle.
Blue Heron, located in Norman, Okla., will serve as the day-to-day point of contact for all media inquiries related to PRADCO-Fishing, while implementing a host of marketing communications and public relations efforts to further educate the media and consumers about the company's varied brands of fishing tackle.
"We want a PR agency that can help us achieve our goals," said Global Brands Manager Chris Gulstad. "Blue Heron's reputation and impact in marketing communications is exactly what we need. They are passionate about the outdoors with a great deal of angling knowledge and experience and true professionals with exceptional marketing skills."
PRADCO-Fishing, a subsidiary of EBSCO Industries, Inc., is based in Fort Smith, Ark. and consists of top brands in fishing including Arbogast, Bandit, Bomber, BOOYAH Bait Co., Cotton Cordell, Creek Chub, Heddon, Lindy, Little Joe, Norman, Rebel, Silver Thread, Smithwick, Thill and YUM.
"We are very delighted and excited to be on the PRADCO team, "said BHC owner Gary Giudice. "The PRADCO brands are among all anglers' favorites and we look forward to assisting PRADCO with their marketing objectives."
For more information about the PRADCO Outdoor brands, visit their website.
About Blue Heron Communications:
Blue Heron Communications is a full-service, outdoor-specialty marketing and public relations agency and celebrating its 30th anniversary. Staffed by highly active, passionate outdoorsmen and women with lengthy lists of professional successes in a wealth of communication disciplines, Blue Heron is highly involved in the fishing, hunting, shooting, boating, camping, conservation, tactical and law enforcement industries. Established in 1987, Blue Heron's clients include Ranger Boats, SIG SAUER, Benelli USA, Dallas Safari Club and a host of other industry-leading outdoor companies and brands.