Note: This article was originally posted on NRA Blog: http://bit.ly/2lD9rHA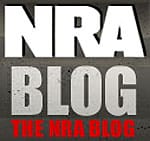 USA -(Ammoland.com)-  In the world of tactical firearms, operators are constantly searching for the next innovation, seeking ways to improve their tools to exceed environmental challenges and meet mission demands.
While the AR-15 and M4 platforms continue to age gracefully, several proposed replacements or complements have been introduced, pulling inspiration from the legendary rifles and carbines and adding new technologies to build a better gun. Among these modern carbines is ACR, short for Adaptive Combat Rifle.
The ACR was initially developed by renowned accessory producer Magpul Industries, having originally been dubbed the "Masada Adaptive Combat Weapon System." The Siege of Masada was one of the final events in the First Jewish-Roman War, wherein Jewish rebels had chosen death over slavery in resisting a siege attack by the Roman Empire in the year 73 CE.
Magpul engineered the Masada based on elements from a series of recent designs – namely the AR-15, Armalite AR-18, FN SCAR, and Heckler & Koch G36 – hoping to be able to produce a lightweight modular rifle platform. Combined what Magpul considered the best assets of each of the aforementioned guns with their own initiative, including quick-change barrels, an adjustable gas regulator and a non-reciprocating charging handle, the Masada looked to become a true competitor in the tactical rifle field.
Interestingly, one of the world's most popular and reliable STANAG-compatible .223/5.56×45 NATO magazines, the Magpul PMAG, was designed originally for the ACR.
However, Magpul didn't have the resources available to produce and market the firearm they believed in, and licensed the design to gunmaker Bushmaster in 2008. Bushmaster renamed the rifle as the ACR, and with the expertise and manufacturing power of the Freedom Group, of which Bushmaster and Remington are members, the project now had the support it needed to reach the market.
The rifle was also developed initially to replace the M-16 in U.S. military service, independent of federal funding. The ACR was to be part of the U.S. Army's Individual Carbine competition, which was planned to evaluate and ultimately identify the Army's replacement for the storied M4 carbine. However, the IC was cancelled in 2013, shifting the focus of the ACR into the civilian market.
The ACR reached the market in 2010, and following a hiccup resulting in a recall, has grown into a popular product line offered alongside Bushmaster's traditional AR-15-style rifles. Today, Bushmaster offers two series of ACRs – the Basic and Enhanced, with only the forend and stock being significant difference between the two. Additionally, a designated marksman rifle (DMR) version with an 18.5-inch barrel and a short-barreled rifle (SBR) version featuring a 10.5-inch barrel are also available.
While Bushmaster manufactures and markets a commercial version of the ACR for civilian customers, Remington Defense currently produces ACR models for law enforcement agencies and military contracts.
Adaptive Combat Rifle (Base) Specifications:
Caliber: 5.56 – 6.8 SPC II

Upper Receiver: Monolithic free-float rail system, Picatinny 1913 mounting surface

Barrel: 10.5" – 14.5" – 16.5" – 18"(TBD), Hammer forged, 6 groove, AAC Blackout flash hider, 1:7 (5.56) 1:11 (6.8)

Trigger: Standard AR/M-16 trigger, 4.5 – 6 lbs., Match trigger available

Stocks: 6-Position right folding, polymer or optional metal version, Fixed position

Magazine: Accepts MagPul PMAG and MilSpec M-16

Lower Receiver: Fully ambidextrous controls, Polymer and metal available

Optics: Will accept any optic or night vision

Handguard: 5-Sided, Variable sized removable rail sections

Weight: 14.5 Weapon, Base rifle – 7lbs 14oz

Length: 14.5 Weapon, Stock folded – 25.75", Stock deployed – 32.625", Stock extended – 35.5"