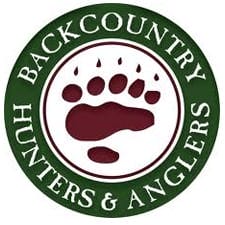 USA -(Ammoland.com)- The Colorado chapter of Backcountry Hunters & Anglers (BHA) appointed Don Holmstrom as their first Habitat Watch Volunteer (HWV) Program Coordinator during January.
Don was one of BHA's early members, joining in 2005, the same year the Colorado chapter (BHA's first official state chapter) formed. He was also one of the chapter's first HWVs, joining their ranks in September 2009, the same month the program started.
Don is a consummate hunter-angler-conservationist, and started fishing at the age of 5. By 10 years old he was hunting doves and waterfowl with his grandfather. His big game hunting started when he moved to Colorado in the mid-70s.
Don says: "I transitioned to bow in the early 1980s. Today I primarily hunt/fish in Colorado and the greater Rockies."
Don currently lives near Boulder and is one of Colorado BHA's most active, engaged volunteers.
John Grosvenor is Colorado BHA's first Habitat Watch Volunteer for the Grand Mesa National Forest. John was raised in Michigan's Upper Peninsula, where he started fishing and hunting as a youngster with his dad and extended family, cutting his teeth on walleye and perch along with white-tailed deer.
John says: "My dad was always fishing and hunting when I grew up and taught me so much I can never repay him and still love to get out with him. My grandparents as well were always involved with hunting camp when I was young."
John currently lives in Silt, Colorado, and adds: "I hunt and fish all over Colorado, but the Colorado River and Roaring Fork River are amazing trout waters. I hunt heavily in the White River National Forest and Grand Mesa National Forest … Helping protect our public lands is a huge responsibility around the nation. I am glad to be a part of an organization that has the same values on protecting and preserving these lands as I do."
Rob Mahaffey is Colorado BHA's first Habitat Watch Volunteer for the Pawnee National Grasslands. Rob was born in Casper, Wyoming, but spent much of his life in central South Dakota, where he attended college.
Rob started hunting and fishing with his dad as soon as he was old enough to handle the weather (age 4). While growing up he hunted upland birds as well as waterfowl.
"At age 10 I was given an old compound bow that I could barely pull back. I fell in love with archery hunting," Rob says.
"My father and grandfather were the two that showed me how to embrace the creatures that we share this earth with. Both grew up hunting to supplement food for their families," he adds. Rob and his family try to hunt every corner of the great state of Colorado. "All my children and wife embrace the outdoor lifestyle as well as bowhunting. Colorado offers some of the most epic views and opportunities that we as sportsman are able encounter. Almost all of them are public for you and I to enjoy," Rob says.
He currently live in Wray, Colorado.
Colorado chapter chairman, David Lien (a U.S. Air Force veteran), said: "Don, John and Rob embrace and embody BHA's boots-on-the-ground mission and ethos. Chapter leaders/volunteers like them are essential for the continued success of sportsmen-conservation groups like BHA as we work toward ensuring current and future generations of hunters and anglers, and others, have the same access and opportunity to hunt and fish public lands as we do. We need many more like them."
Since the Colorado BHA chapter was founded by David Petersen (a U.S. Marine Corps veteran) in 2005 (the first official BHA chapter), they've grown their boots-on-the-ground presence to over 600 dedicated hunters and anglers.
In addition, the chapter has over 20 Habitat Watch Volunteers serving as their "eyes and ears" on all 11 of Colorado's National Forests and one National Grassland, and they still have Habitat Watch Volunteer openings. Contact chapter Habitat Watch Volunteer (HWV) Program Coordinator, Don Holmstrom, for additional information: [email protected]

About Backcountry Hunters and Anglers:
Formed around an Oregon campfire in 2004, BHA is the sportsmen's voice for our nation's wild public lands, waters and wildlife. With members in all 50 states and Canada, including 25 state-based chapters and a chapter in British Columbia, BHA brings an authentic, informed, boots-on-the-ground voice to the conservation of public lands.
Backcountry Hunters & Anglers is the sportsmen's voice for our wild public lands, waters and wildlife