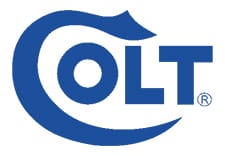 WEST HARTFORD, Conn. –-(Ammoland.com)- Colt is pleased to congratulate Team Colt sponsored shooter Mark Redl for another outstanding showing at the USPSA Florida Open, February 16-19 in Frostproof, FL. Redl placed 2nd and ranked High Senior in Limited 10 Division in this elite competition. For this match Redl used his blued Colt Competition Pistol in .45 ACP paired with the Colt National Match™ ammo.
"Mark continues to honor Colt with this performance," said Paul Spitale, VP at Colt. "The focus and determination that Mark exhibits as a competitor exemplifies the attitude that we at Colt strive to operate with every day."
The competition drew over 400 competitors from a variety of countries to test their mettle at this grueling match. The weather was idyllic, although the competition was hampered by air quality issues due to local wildfires, which added additional challenges to the shoot.
"The match featured challenging courses of fire that were well thought out," said Redl. "The stages were set up in a way that required the shooter to balance accuracy and speed while placing some particularly hard shots. I took a lot away from this match that will certainly enhance my future training."
The match featured paper and steel targets at distances over 20 yards as well as penalty and moving targets to keep shooters on their toes. As always, the event was exceptionally well run by Universal Shooting Academy.
About Colt's Manufacturing Company LLC
Colt's Manufacturing Company LLC is one of the world's leading designers, developers and manufacturers of firearms. The company has supplied civilian, military and law enforcement customers in the United States and throughout the world for more than 175 years. Our subsidiary, Colt Canada Corporation, is the Canadian government's Center of Excellence for small arms and is the Canadian military's sole supplier of the C7 rifle and C8 carbine. Colt operates its manufacturing facilities in West Hartford, Connecticut and Kitchener, Ontario. For more information on Colt and its subsidiaries, please visit www.colt.com.