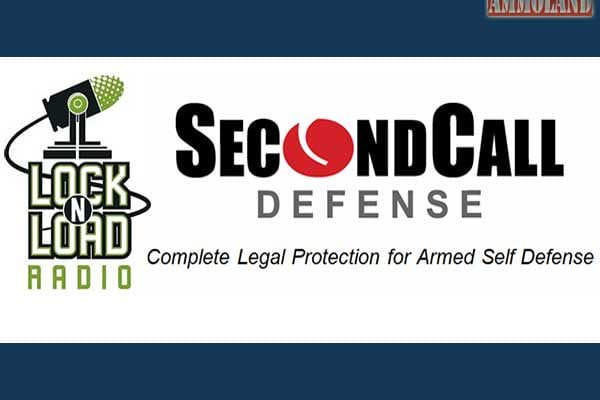 USA – (Ammoland.com)-Today on Lock N Load Radio with Bill Frady Live 6-9 PM Eastern. Call in is 877-807-4048.
Today on Lock N Load Radio, 31 Jan 2017's topics of discussion include:
Kicking off with what is the new normal;Whining Democrats and some remaining Republican Squishes, but then pivoting to something new.
Crowdfunding has been one of those 21st century developments that the gun industry hasn't had a chance to fully explore. In other segments of business, KickStarter and IndieGoGo are considered staples and shortcuts to capitalize all manner of start ups and R&D.
But, once again, the gun industry creates their own solution. Sam Lambert joins me to discuss Fire Funder, a gun industry oriented crowdfunding source.
For more information go to; https://www.firefunder.com
Hour #1
Chuck Schumer: Constitutionally illiterate, or intentionally deceptive?, Senator Chris Murphy Wants 'No Screening' for Immigrants, More for Gun Owners, Seizure of Black Panther Weapons Invites Examination of Second Amendment Convictions, Friendly Reminder: Obama Selected The List Of Muslim Countries in Trump's Executive Order, FLASHBACK: Democrats Tried To Block Thousands Of Vietnam War Refugees, Including Orphans, Trump Calls McCain, Graham 'Weak' For Opposing Immigration Ban, De Blasio Blasts Trump's Order As Affront To Religious Liberty, But Tried To Drive Chick-Fil-A Out Of Business.
Hour #2
Finally someone brings crowdfunding into the gun industry. This is Fire Funder with Sam Lambert.
Hour #3
Saudi King agrees to support and finance 'safe zones' for refugees in Syria and Yemen, Trump vs. 'the Soft Islamic Conquest of the West', Shutting Down the Liberal Leech, DeBlasio: Drunk driving by illegal alien could be 'a very minor offense', Colorados Ill-Fated "Gun Magazine Ban".
About Lock N Load
Lock N Load with Bill Frady is presented by Genesis Communications Network. With 126 million gunowners in the US today, Lock N Load has something for everyone. From reports about the politics of gun ownership, and those who would take the right away, to trends within the gun industry, self defense, gun gear, tactical training and all of the colorful personalities within the gun community.
Starting out as a podcast/webcast Lock N Load has burst into the syndicated radio offerings as the only daily terrestrial radio show available covering the topic. This daily show keeps the listeners of Lock N Load current on the breaking news and trends within the 2nd Amendment advocacy and tactical training arena as it happens.
With guests like Rock Legends Ted Nugent and Mark Farner of Grand Funk Railroad, Lock N Load brings his listeners a patriotic viewpoint from celebrity icons. Political guests like Rep Trey Gowdy keep the audience aware of an unfiltered viewpoint from Washington DC. 2nd Amendment Champions like Larry Pratt of GunOwners of America and Todd Rathner of the NFA Freedom Alliance alert the listeners to behind the curtain battles being fought in the name of gun rights.
Newsmakers like Cody Wilson(3D printed guns) and Dimitri Karras of Ares Armor (ATF Antagonist) come to Lock N Load before their latest fights make it to the Mainstream Media. Tactical Training stars like Chris Costa Of Costa Ludus and James Yeager of Tactical Response come on to share their expertise with the listeners.
About Lock N Load
Lock N Load with Bill Frady is presented by Genesis Communications Network. With 126 million gunowners in the US today, Lock N Load has something for everyone. From reports about the politics of gun ownership, and those who would take the right away, to trends within the gun industry, self defense, gun gear, tactical training and all of the colorful personalities within the gun community. Visit†http://lockandloadradio.com