Note: This article was originally posted on NRA Blog: http://bit.ly/2kLd7qJ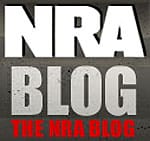 USA -(Ammoland.com)- Henry Repeating Arms honored the selfless service of four great Americans during The NRA Foundation's Sportsmen's Banquet at the Great American Outdoor Show, held Feb. 4 at the Pennsylvania Farm Show Complex in Harrisburg, Pennsylvania.
Andy Wickstrom, General Manager at Henry, spoke to a packed banquet hall as he brought each of the local tribute recipients up on stage to be recognized for their outstanding efforts. The presentation started with two first responders, Fire Chief Nathan Tracey of Goodwill Fire Company in York Township and Detective Edward Haney of the Swatara Township Police Department.
Wickstrom explained one of Tracey's daring rescues and concluded, "A true life emergency was averted on that day thanks to Chief Tracey's heroic actions, and we thank you and all of your fellow volunteer firefighters for saving lives every single day."
Detective Haney, who will be retiring this spring after more than 25 years serving his community, was presented with a Henry Law Enforcement Tribute Edition rifle. Haney was described by his colleagues as, "the guy you want working when you call for help."
The presentation then shifted to honoring two local foreign war veterans and Veterans of Foreign Wars leaders for their service. Dwight Fuhrman, the Pennsylvania State Senior Vice Commander for the VFW, was thanked with a Henry Military Services Tribute Edition rifle for his service in Vietnam and his tireless efforts supporting Pennsylvania's other foreign war veterans.
The final presentation of the night paid tribute to Thomas Brown, the current State Commander of the Pennsylvania VFW.
"Pennsylvania's VFW leads the nation with more than 90,000 combat vets in their ranks including World War II veterans, Operation Iraqi Freedom vets, and all combat operations in between, so we are very proud to be here and honor these deserving leaders," Wickstrom said as the four recipients stood next to each other on stage.
The NRA Foundation Sportsmen's Banquet featured special auctions of firearms, hunting trips, knives, ammo, gear, art, and more. Proceeds from the auctions help fund the NRA's renowned and important firearms education and training programs, gun safety classes, hunter services, wildlife conservation, marksmanship training and other programs enjoyed by tens of thousands of Americans nationwide each year.
The Great American Outdoor Show runs through Feb. 12 in Harrisburg. Featuring 1,100 exhibitors, numerous guest and celebrity appearances and seminars, and fun activities for the whole family spread across 650,000 square feet of exhibit hall space, the Great American Outdoor Show is the world's largest consumer outdoor show. To plan your visit or buy tickets, visit www.greatamericanoutdoorshow.org!
For more information about The NRA Foundation and for ways you can support the shooting sports in America, visit www.nrafoundation.org.