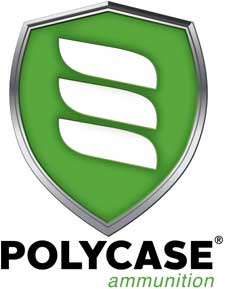 SAVANNAH, GA –-(Ammoland.com)- Following debut at the 2017 Shooting, Hunting, Outdoor Trade (SHOT) Show, the Headquarters, Research & Development Detachment shooting team stationed at the Natick Soldier Systems Center selected Inceptor Sport Utility Ammo by PolyCase Ammunition as the primary training cartridge in preparation for the All-Army Marksmanship Competition.
"After the team's utilization and evaluation of several brands, we identified Inceptor Sport Utility Ammo by PolyCase as the ideal target and range ammunition for our training needs," said Justin Coletti, Team Captain of the Headquarters, Research and Development Detachment shooting team. "Our marksmanship team requires the utmost reliability, accuracy, and safety," Coletti went on to say, "The frangibility for close-range use on steel significantly set this ammo apart from all others."
In commenting on the feedback from the Headquarters, Research and Development Detachment shooting team, PolyCase CEO Paul Lemke remarked, "we are delighted with the team's interest in Inceptor ammunition and the testimony from their team further demonstrates the value our Sport Utility Ammo provides." A retired US Army officer, Lemke initially founded PolyCase Ammunition to provide safe ammunition solutions to US and NATO military personnel engaged in counter-terrorist operations. "We are committed to providing our customers lasting value, whether they are the US military or a casual enthusiast," said Lemke.
Designed to match the ballistic performance of the award-winning Inceptor ARX Preferred Defense and Ruger ARX Self-Defense lines of ammunition while offering unmatched frangibility. Sport Utility Ammo's lead-free copper-polymer blended construction was designed for use on hardened steel with safe range distances measured in feet, not yards, for the safest and most realistic training experience. Inceptor Sport Utility Ammo is available in .380 Auto, 9mm, .38 Special, .40 S&W, .45 Auto and .300 AAC Blackout.
For more information, visit http://www.polycaseammo.com/project/inceptor-rnp.
About PolyCase Ammunition
Founded in 2012, PolyCase Ammunition designs and manufactures small arms ammunition and projectiles using the world's most advanced composite materials and manufacturing methods. Serving domestic and international lines of business, PolyCase is available through fine shooting sports retailers everywhere. Proudly made in the USA, Inceptor, Ruger and Umarex brand ammunition are designed for superior lethality, consistency and performance. Find out more at www.polycaseammo.com or follow PolyCase on Facebook, Instagram, Twitter and YouTube.