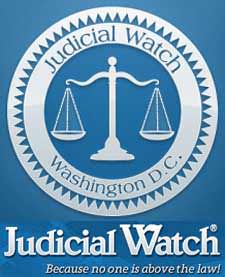 Washington DC –-(Ammoland.com)- Judicial Watch today announced oral argument will be heard Tuesday, February 7, 2017, in Judicial Watch's Appeal (No. 16-5170) regarding its Freedom of Information Act (FOIA) lawsuit seeking records that identify the number and names of all U.S. Department employees who used non-government email addresses to conduct official State Department business (Judicial Watch, Inc. v. U.S. Department of State (No. 1:15-cv-00690)).
Judicial Watch's lawsuit, filed on May 6, 2015, seeks:
All records that identify the number and names of all current and former officials, officers, or employees of the U.S. Department of State from January 20, 2009 to the present who used email addresses other than their assigned "state.gov" email addresses to conduct official State Department business.
Judge Rosemary M. Collyer granted summary judgment in State Department's favor, closing the case. Judicial Watch appealed the lower court's decision on June 2, 2016. In its briefing documents Judicial Watch argues:
The crux of this case is the [State Department] knew or should have known which documents [Judicial Watch] was seeking, but chose not to comply. A review of the record provided in the Joint Appendix demonstrates that State cannot credibly claim that it could not understand which records [Judicial Watch] sought.

State's efforts to demonstrate that its search for records was adequate similarly fail. Indeed, had State complied with FOIA's requirements for agencies to conduct sufficient searches, this litigation likely never would have progressed this far.

The irony that State has gone to these lengths to avoid responding to a FOIA request about the use of unofficial email accounts – which is itself a well-known FOIA evasion tactic – should not be lost on this Court.
Oral argument is scheduled to be heard before D.C. Circuit Judges Karen L. Henderson, Harry T. Edwards and David B. Sentelle:
Date: Tuesday, February, 7, 2017
Time: 9:30 a.m. ET
Location: Courtroom 31, U.S. District Court for the District of Columbia, 333 Constitution Ave NW, Washington, DC 20001
About Judicial Watch
Judicial Watch, Inc., a conservative, non-partisan educational foundation, promotes transparency, accountability and integrity in government, politics and the law. Through its educational endeavors, Judicial Watch advocates high standards of ethics and morality in our nation's public life and seeks to ensure that political and judicial officials do not abuse the powers entrusted to them by the American people. Judicial Watch fulfills its educational mission through litigation, investigations, and public outreach.
For more information, visit: www.JudicialWatch.org.