Bookmark this page and check back at the following times, Thursday and Friday, February 23 & 24, from noon to 4:00 ET, for the live feed.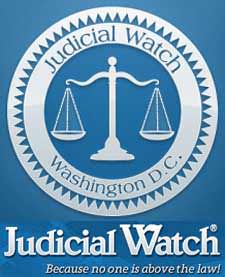 Washington DC – -(Ammoland.com)- This year, for the first time ever, Judicial Watch will be video streaming live from Conservative Political Action Conference (CPAC)!
American Conservative Union founded and hosts the annual Conservative Political Action Conference, the birthplace of modern conservatism. CPAC combines ideas with action to leverage the strength of thousands of grass-roots activists to break through the resistance of Washington's powerful elites.
The four-day conference is an unparalleled initiative that brings together the finest conservative organizations involved in activism training and campaign management. The remaining four days of the conference unite the political leaders of the conservative movement with the people who make up the movement.
As President Ronald Reagan said in 1985, "CPAC is the opportunity to dance with the one who brung ya."
The powerful combination of knowledge and activism is critical for the advancement of conservatism.
Judicial Watch's Emily Miller and Jill Farrell will host up close and personal interviews with some of CPAC's top speakers, guests, and newsmakers during our live feed…
CPAC Live Feed Times : Thursday and Friday, February 23 & 24, from noon to 4:00 ET.
I know you won't want to miss out on the action…
Plus, you can actually take part in this exciting event by emailing your questions and comments to Jill and Emily throughout the broadcasts at: [email protected]
We can't wait to hear from you!
About Judicial Watch
Judicial Watch, Inc., a conservative, non-partisan educational foundation, promotes transparency, accountability and integrity in government, politics and the law. Through its educational endeavors, Judicial Watch advocates high standards of ethics and morality in our nation's public life and seeks to ensure that political and judicial officials do not abuse the powers entrusted to them by the American people. Judicial Watch fulfills its educational mission through litigation, investigations, and public outreach.
For more information, visit: www.JudicialWatch.org.