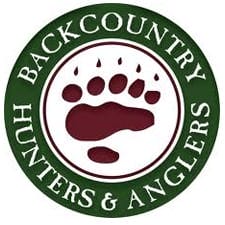 USA -(Ammoland.com)- The Minnesota chapter of Backcountry Hunters & Anglers (BHA) was recently recognized as BHA's Chapter of the Month (January 2017) for their efforts to protect northern Minnesota's Boundary Waters Canoe Area Wilderness (BWCAW) watershed from proposed (by foreign-owned mining conglomerates) sulfide mines.
In the words of Minnesota BHA board member, Lukas Leaf: "The Boundary Waters consists of more than 1 million acres of protected public lands with 1,200 miles of canoe routes and 2,000 designated campsites. It is also home to some of the best fishing and hunting in the world and is America's most visited wilderness area."
Boundary Waters Journal (BWJ) publisher, Stuart Osthoff, adds: "Nothing created by man has come close to captivating me like a big whitetail buck. Such is the power of these deer … Deer hunting in the BWCAW and surrounding Superior National Forest simply embraces the wilderness experience at the very highest level."
BHA's January 2017 Backcountry Beat detailed some of the Minnesota chapter's work.
"On Dec. 15, two federal agencies took steps to protect the Boundary Waters Canoe Area Wilderness in Minnesota when they denied the renewal of two mining leases. The proposed sulfide-ore copper mines are considered the most toxic of their kind, and their location at the headwaters of the wilderness would threaten the very existence of this iconic landscape. The Minnesota chapter of BHA has been fighting for the Boundary Waters since the mining threat emerged."
"Preventing their development is a huge win for the chapter and for wilderness … nationwide. But the work does not stop there. The backlash from public comments in opposition of these mines sparked an environmental review of the watershed that will ultimately determine future protections for the Boundary Waters region. Please thank the Minnesota chapter leadership for their hard work in helping protect one of America's most iconic wildernesses: [email protected] Learn more about threats to the Boundary Waters."
As explained by Dave Frederickson, Minnesota Dept. of Agricultural Commissioner (in the Jan. 13 Outdoor News): "In Minnesota, water is our currency, and we can't walk away from that. We are a headwaters state and we have an ethical and moral obligation to care for that water."[5] And sulfide mining is one of the worst imaginable threats to northern Minnesota's waterways, watersheds, and wildlife.
Recently, near Butte, Montana, throngs of geese landed in an abandoned sulfide mine, Berkeley Pit—a 50 billion-gallon toxic stew that is part of the nation's largest Superfund site.
At least 3,000 died. And now, poisonous water from the pit is putting Butte's groundwater at risk.
Former Montana state lawmaker Fritz Daily said (in the Jan. 23 Great Falls Tribune): "I'm talking about the environmental future of this town, I'm talking about the economic future of this town, and I'm talking about the social future of this town."
The same can be said of northern Minnesota if proposed sulfide mines are allowed to proceed. In the words of Lukas Leaf: "Any pollution from the proposed … mines would flow directly into the heart of the Boundary Waters in the form of sulfuric acid and ferric hydroxide … for more than 500 years. The small upside of a few temporary jobs is far outweighed by the potential damage that could occur. To date, we have more than 74,000 signatures on our petition to stop the mines."
As Minnesota BHA co-chair, Erik Jensen, said: "It would be foolish to put the Boundary Waters' future in the hands of a foreign company using hard-rock mining methods that have left irreparable harm wherever they have been tried."
And according to Stu Osthoff: "I know where I could hunt big bucks out there who live and die without ever seeing a human being … There are areas with more deer and areas with more top-end deer, but I contend the BWCAW is the highest-quality public land wilderness whitetail hunting in America."
The Minnesota BHA chapter has been engaged in this battle to protect the Boundary Waters watershed from proposed sulfide mines for going on a decade now, and chapter co-chair, David Lien (a U.S. Air Force veteran), says: "A storm is brewing. Get ready. Become a BHA member! We may not have billions, but we have something better … boots-on-the-ground. If foreign-owned sulfide mining conglomerates want a war, Minnesota's sportsmen and women will bring it!!"
For additional information see their websites, www.backcountryhunters.org and SportsmenForTheBoundaryWaters.org.
Formed around an Oregon campfire in 2004, BHA is the sportsmen's voice for our nation's wild public lands, waters and wildlife.
With members in all 50 states and Canada, including 25 state-based chapters and a chapter in British Columbia, BHA brings an authentic, informed, boots-on-the-ground voice to the conservation of public lands.