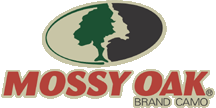 U.S.A. –-(Ammoland.com)- Exclusive Mossy Oak Original Bottomland BDU's (Battle Dress Uniform) available only at Natchez Shooters Supplies.
Natchez Shooters Supplies has teamed up with Tru-Spec to recreate Mossy Oak Original Bottomland camouflage and are now exclusively offering your favorite Tru-Spec BDU's in this classic pattern.
Mossy Oak Original Bottomland camouflage is a classic pattern that's been keeping outdoorsman and hunters successfully hidden for over 30 years. This is the original Mossy Oak pattern, and was one of the very first camouflage patterns to be designed specifically for hunting. This pattern is perfect for those who are seeking a more subdued pattern for blending into natural environments.
The Natchez Shooters Supplies exclusive Original Bottomland BDU's are offered in a full range of sizes with shirts, pants and boonie hats available. They are made of durable 100% cotton material. The BDU was introduced and adopted by the US Military in the 1980's and has remained a favorite of the military and outdoorsman alike due to its usefulness and ruggedness.
Natchez Shooters Supplies has been staffed by hunters for nearly 4 decades and most of our experts have used this Original Bottomland camouflage pattern with great success. Based on this experience and consistent excellent performance, several of our experts continue to use the Mossy Oak Original Bottomland pattern exclusively. Don't miss out on the opportunity to purchase the classic Original Bottomland pattern that so many hunters have relied on to stay hidden. Natchez Shooters Supplies is the only place you will find these exclusive Original Bottomland Camouflage BDU's, so give us a call or visit our website.
Natchez Shooters supplies has been providing sportsman and hunters with over 40,000 products to chose from and with expert advice from a dedicated team since 1979. For more information or to place an order, visit www.NatchezSS.com or call 1-800-251-7839.