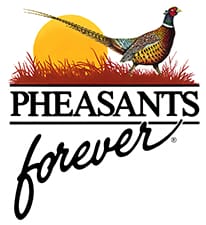 Saint Paul, Minn. –-(Ammoland.com)- Minnesota Governor Mark Dayton, South Dakota Governor Dennis Daugaard and Congressman Collin Peterson (MN-7) will be participants at the National Pheasant Summit, a featured event at Pheasants Forever's National Pheasant Fest & Quail Classic. Led by the governors of the neighboring pheasant range states and the Ranking Member of the House Committee on Agriculture, key policymakers will discuss the impending federal Farm Bill process and initiatives that aim to create wildlife habitat. The National Pheasant Summit is open to the public and will convene at 10 a.m. on Saturday, February 18th at the Minneapolis Convention Center.
Having hosted "pheasant summits" in their respective states in recent years (South Dakota in 2013, Minnesota in 2014), Governors Daugaard and Dayton are among the most visible public officials expressing concern over a decreasing wildlife habitat base in the Upper Midwest. In his home state, Minnesota Governor Mark Dayton will deliver the National Pheasant Summit's opening remarks. Farmers, landowners, sportsmen and women, conservationists, government officials and outdoor industry representatives are invited to learn more about what is being done to improve wildlife habitat across the country.
"From plummeting pheasant, quail, pollinator, and monarch butterfly populations to degraded water quality across America's heartland, grassland habitat is the nexus to it all," says Dave Nomsen, Pheasants Forever's veteran government affairs representative and National Pheasant Summit moderator, "We're honored to have this leading trio of habitat advocates participate in our National Pheasant Summit."
As part of the National Pheasant Summit, Pheasants Forever will unveil the organization's priorities in regards to the soon-to-be-debated Farm Bill. They'll include dramatic recommended changes to the nation's most successful modern conservation tool, the Conservation Reserve Program (CRP). Inextricably linked to pheasant and other wildlife population increases during its more than three-decade existence, recent reductions in the program due to its mandated 24-million-acre nationwide cap have erased wildlife, water and soil conservation gains and left interested landowners at a closed door. Governor Daugaard, representing the top pheasant state of South Dakota, recently voiced his support for an expansion of the Conservation Reserve Program.
National Pheasant Summit
Public attendance – Free with admission to National Pheasant Fest & Quail Classic. Advance tickets are on sale now at www.PheasantFest.org.
Media – Please contact Pheasants Forever's Jared Wiklund (651.209.4953) for media credentials.
About Pheasants Forever
Pheasants Forever, including its quail conservation division, Quail Forever, is the nation's largest nonprofit organization dedicated to upland habitat conservation. Pheasants Forever and Quail Forever have more than 149,000 members and over 700 local chapters across the United States and Canada. Chapters are empowered to determine how 100 percent of their locally raised conservation funds are spent; the only national conservation organization that operates through this truly grassroots structure. Since creation in 1982, Pheasants Forever has spent $708 million on 517,464 habitat projects benefiting 15.81 million acres nationwide.