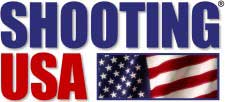 USA – (AmmoLand.com) – We're inside the Sands Convention Center in Las Vegas with a record number of Dealers and Buyers discovering the hot new items making news at the Shooting, Hunting, Outdoor Trade Show this year – better known as the SHOT Show. That includes Smith & Wesson's new M&P 2.0, the return of the Colt double-action Cobra, Hornady's new Black ammunition, and a whole lot more.
Plus, a profile of the man named SHOT Business Person of the Year, who created an entire new category of sighting 25 years ago.
And we're taking you inside Smith & Wesson to see the production of the new M&P 2.0. It's the process you've never seen before.  Tune in to The SHOT Show Special this week on Outdoor Channel!
AIR TIMES BY TIME ZONE
Eastern Time: Tuesday 3:00 PM; Wednesday 9:30PM, 1:00 AM
Central Time: Tuesday 2:00 PM; Wednesday 8:30 PM, Midnight
Mountain Time: Tuesday 1:00 PM; Wednesday 7:30 PM, 11:00 PM
Pacific Time: Tuesday Noon; Wednesday 6:30 PM, 10:00 PM
Shooting USA is listed as a one-hour show in your cable menu.
Stay Connected!
Be sure to "Like" Shooting USA on Facebook! "Follow" us on Instagram and YouTube too.
About Tier One Media, LLC: Tier One Media produces Television Properties under the registered trademarks Shooting USA and Shooting USA's Impossible Shots. The program series are seen weekly on two National Outdoor Category Networks, Outdoor Channel and Sportsman Channel with a combined reach exceeding 70-million US households. Tier One Media is a privately held, independent production company based in Franklin, Tenn. See more at http://www.shootingusa.com.