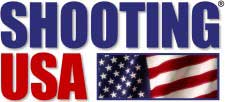 USA – (AmmoLand.com) – This time, it's small varmints shot at long ranges in the Lone Star State. It's precision shooting with benchrest rifles in the latest version of two traditional sports becoming a new challenge: silhouette and benchrest. And John also tries the challenge of knocking down 1-MOA Coyotes with his Precision Rifle.
Then, families compete together with .22-caliber pistols and rifles. It's the Rimfire Challenge World Championship, with hundreds of competitors ringing steel for time on the ranges in Alabama, including a six-year-old hot shot!
And, one of the most popular rifles in the world for military, police hunters and enthusiasts. The Remington 700 is one of History's Guns.  Tune in to Outdoor Channel!
AIR TIMES BY TIME ZONE
Eastern Time: Tuesday 3:00 PM; Wednesday 9:30PM, 1:00 AM
Central Time: Tuesday 2:00 PM; Wednesday 8:30 PM, Midnight
Mountain Time: Tuesday 1:00 PM; Wednesday 7:30 PM, 11:00 PM
Pacific Time: Tuesday Noon; Wednesday 6:30 PM, 10:00 PM
Shooting USA is listed as a one-hour show in your cable menu.
Return to the Brawl
It's time for one of the most challenging competitions in the Precision Rifle Series. This week, John and the crew head to the Bushnell Brawl in Texas, where competitors are known to shoot from a helicopter, climb the "mousetrap," and attempt 1,000-yard shots in the brutal Texas wind. Stay tuned for the action!
Stay Connected!
Be sure to "Like" Shooting USA on Facebook! "Follow" us on Instagram and YouTube too.
About Tier One Media, LLC: Tier One Media produces Television Properties under the registered trademarks Shooting USA and Shooting USA's Impossible Shots. The program series are seen weekly on two National Outdoor Category Networks, Outdoor Channel and Sportsman Channel with a combined reach exceeding 70-million US households. Tier One Media is a privately held, independent production company based in Franklin, Tenn. See more at http://www.shootingusa.com.