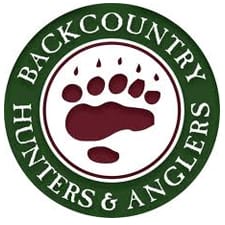 SALEM, Ore. -(Ammoland.com)- Despite widespread support from sportsmen, conservationists and the public at large to work cooperatively on options to keep the Elliott State Forest publicly accessible, the state of Oregon moved forward on Tuesday with a plan to privatize the Elliott, Oregon's oldest state forest and a destination for generations of hunters, anglers and other outdoor recreationists.
The Oregon state land board voted 2-1 on Tuesday afternoon to accept a bid from Lone Rock Timber Management Company and the Cow Creek Band of Umpqua Tribe of Indians to purchase the 82,500-acre property, home to species ranging from Roosevelt elk and black-tailed deer to wild salmon, steelhead and coastal cutthroat trout.
Backcountry Hunters & Anglers has strongly opposed the Elliott's sale, urging the land board to decline the Lone Rock-Umpqua bid and work with stakeholders to pursue alternative solutions.
One possibility could involve transferring the forest's ownership to a state agency with differing mandates, as Washington has successfully done with more than 116,000 acres of state trust lands. The land board will meet again on April 4 to seal the Elliott's fate.
Today, BHA criticized Oregon's decision to sell the Elliott State Forest while continuing to push for adoption of a public option.
The national sportsmen's group, which works to keep public lands in public hands, cited the Elliott as an example of what likely would happen should public lands and waters be transferred to state ownership:
"For years the Elliott stood for public hunting and fishing opportunity and, more recently, a fight by sportsmen and others to keep these lands accessible to citizens," said BHA Northwest Outreach Coordinator Jesse Salsberry. "We remain committed to working with Gov. Brown and the Department of State Lands to find a solution that will satisfy the Common School Fund and keep the Elliott publicly accessible. Regardless of the outcome, however, the Elliott serves as a shocking reminder of how susceptible state lands are to fiduciary and political pressures – and how quickly we can lose our traditional public access when states are faced with such pressure."
Established in 1930, the Elliott State Forest was given to the state of Oregon by the federal government to provide a sustainable source of school funding through timber harvest.
Over time, divergent public interests led to a net loss of revenue on the land and resulted in a state proposal to sell the high-quality hunting and fishing destination and valuable fish and wildlife habitat.
Under Lone Rock-Umpqua ownership the following will occur on the Elliott State Forest:
The Elliott will be privatized, resulting in a direct loss of public hunting and fishing access on at least half of the forest acreage.
Unrestricted access fees could be charged on the remainder of the forest, opening the door to an access model that could eliminate much traditional use by sportsmen and others.
"The privatization of Oregon's oldest state forest is a tremendous loss for all Oregonians," said Ian Isaacson, chairman of BHA's Oregon chapter and a resident of Bend. "The fragility of our public lands and waters is not that of a fictitious tale. It is reality, and it is why sportsmen and women must continue to work together to fight for the wild places we love."
Backcountry Hunters & Anglers is the sportsmen's voice for our wild public lands, waters and wildlife.
Learn more about BHA:
Visit our website.
Connect with us on Facebook.
Follow us on Twitter.
Find us on Instagram.