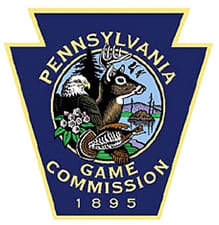 USA -(Ammoland.com)- This is the golden age of bear hunting.
Since the Pennsylvania Game Commission began keeping records of statewide bear harvests in 1915, there has never been a more prolific period for Commonwealth black bear hunters.
Pennsylvania hunters harvested 3,529 bears in 2016, the fifth-highest tally in state history. To top it off, 60 of those bears weighed 500 pounds or more – 17 exceeded 600 pounds.
The 2016 overall bear harvest was similar to 2015, when 3,748 bears, including 68 weighing 500 pounds or more, were taken.
The all-time bear harvest high was recorded in 2011, when 4,350 bears were harvested. Hunters harvested 4,164 in 2005.
Hunters in 2016 harvested bears in 58 of Pennsylvania's 67 counties, an increase of one county compared to 2015. Bears again were taken in 20 of the state's 23 Wildlife Management Units (WMUs). The Northwest Region was the only one of the Game Commission's six regions that had a harvest increase in 2016, compared to the previous year.
The largest bear taken in the harvest weighed an estimated 740 pounds. It was taken in Rayne Township, Indiana County, on Nov. 18 during the archery bear season by Dustin R. Learn, of Home, Pa. It was one of three bears taken by a hunters that exceeded 700 pounds in the 2016 seasons. The three bears were the first to exceed 700 pounds since 2013. In 2011, Pennsylvania's record harvest year, an amazing eight bears exceeding 700 pounds were taken by hunters.
David Price, of Cresco, Pa., harvested the largest bear ever taken in the state in 2010. Harvested with a bow and arrow, the bear weighed an estimated 876 pounds; it was taken in Middle Smithfield Township, Monroe County on Nov. 15, the archery bear season opener.
The second largest bear taken in the 2016 bear season was a 722-pound male taken Dec. 2 in Lehman Township, Pike County by Bryan R. Diehl, Northampton, Pa. Other large bears included a 700-pound male taken Nov. 19 in ­­­Barrett Township, Monroe County, by Chad D. Nauman, of Cresco, Pa; a 676-pound male taken Nov. 23 in Dreher Township, Wayne County, by Donald W. Boandl, of Lake Ariel, Pa.; a 666-pound male taken Nov. 21 in Leidy Township, Clinton County, by Ryan Grieb, of Leesport, Pa.; a 662-pound male taken Nov. 21 in Homer Township, Potter County, by Grant Ruhl, of Lebanon, Pa.; a 651-pound male taken Dec. 3 in Penn Forest Township, Carbon County, by Anthony R. Difrancesco, Chalfont, Pa.; a 649-pound male taken Nov. 22 in Armstrong Township, Lycoming County, by Gregory S. Fuller, of Williamsport, Pa.; a 642-pound male taken Nov. 19 in Sterling Township, Wayne County, by Randy D. Elders, of Greentown, Pa.; and a 635-pound male, taken Nov. 21 in Hebron Township, Potter County, by Andrew Tiffany, of Athens, Pa.
Although behind Clinton County in bear harvest at the conclusion of the general firearms bear season, Lycoming County finished with 243 bears to take the top county bear harvest. It was followed by Clinton County with 220. Other top counties for bear harvests in 2016 were: Tioga, 169; Potter, 149; Warren, 131; and Somerset, 116.
The four-day general season again set the pace for the overall harvest, with 2,601 bears being taken during that season. But the extended seasons and the archery bear season also contributed to the totals.
Statewide, 691 bears were harvested in extended seasons while 225 were taken during the archery bear season. An additional 12 bears were taken in the early bear season opportunities in WMUs 2B, 5B and 5C.
Lycoming County claimed the highest harvest in extended seasons, with 57 bears taken after the close of the general statewide bear season. Other top counties, and their harvest totals during the extended seasons, were: Wayne, 43; Pike, 43; Susquehanna, 41; Bradford, 39; and Monroe, 32.
Carbon County posted the highest archery bear harvest with 20 bears. Other top counties included Clinton, 17 bears; Monroe, 14; and Lycoming, Pike and Wayne, each with 12.
Final county harvests by region (with 2015 figures in parentheses) are:
Northwest – 522 (455): Warren, 131 (126); Venango, 94 (76); Forest, 74 (77); Jefferson, 68 (59); Crawford, 57 (13); Clarion, 50 (69); Erie, 28 (5); Butler, 11 (22); and Mercer, 9 (8).
Southwest – 313 (317): Somerset, 116 (102); Fayette, 77 (87); Westmoreland, 36 (27); Indiana, 35 (22); Armstrong, 24 (41); Cambria, 23 (31); Allegheny, 2 (6); and Beaver, 0 (1).
Northcentral – 1,287 (1,436): Lycoming, 243 (312); Clinton, 220 (265); Tioga, 169 (196); Potter 149 (97); Centre, 114 (162); McKean, 106 (95); Clearfield, 99 (114); Cameron, 79 (78); Elk, 74 (79); and Union, 34 (38).
Southcentral – 436 (452): Huntingdon, 90 (120); Bedford, 73 (74); Perry, 66 (36); Juniata, 51 (41); Mifflin, 40 (37); Fulton, 33 (39); Blair, 32 (43); Snyder, 24 (26); Franklin, 22 (26); Cumberland, 5 (10); and Adams, 0 (0).
Northeast – 858 (965): Luzerne, 114 (123); Pike, 109 (180); Wayne, 104 (107); Monroe, 94 (101); Bradford, 82 (103); Sullivan, 77 (73); Susquehanna, 73 (59); Carbon, 60 (60); Lackawanna, 51 (41); Wyoming, 49 (60); Columbia, 39 (38); Northumberland, 5 (20); and Montour, 1 (1).
Southeast – 113 (123): Dauphin, 47 (52); Schuylkill, 44 (45); Northampton, 8 (13); Lebanon, 7 (5); Bucks, 4 (1); Berks, 2 (3); and Lehigh 1 (3).
The bear harvest by region increased in the Northwest Region because extended bear season for WMU 1B was held for the first time. It slipped some in the Northcentral Region, because extended bear season was closed in WMU 3A.
The final bear harvests by Wildlife Management Unit (with final 2015 figures in parentheses) were: WMU 1A, 34 (22); WMU 1B, 156 (65); WMU 2A, 2 (3) WMU 2B, 4 (7); WMU 2C, 282 (286); WMU 2D, 101 (168); WMU 2E, 60 (46); WMU 2F, 323 (337); WMU 2G, 603 (718); WMU 2H, 108 (67); WMU 3A, 168 (173); WMU 3B, 321 (370); WMU 3C, 170 (180); WMU 3D, 355 (417); WMU 4A, 123 (139); WMU 4B, 153 (133); WMU 4C, 144 (164); WMU 4D, 324 (361); WMU 4E, 85 (81); WMU 5A, 1 (0); WMU 5B, 1 (0); and WMU 5C, 11 (10).
The Game Commission estimated the bear population before bear hunting seasons to be about 20,000, kind of uncharted ground for the Commonwealth and hunters.
A change in weather conditions on the bear-season opener likely had some impact on the harvest, said Mark Ternent, agency bear biologist.
"We had terrible weather on the opener in the afternoon," Ternent explained. "It probably is what separated us from an average or above-average season.
"Still, if anything stands out about the 2016 season, it was nearly identical to the 2015 season. The season was well within the state's four-year average for bear harvests."
Ternent considered the harvest typical, noting the agency is very satisfied with the outcome.
"But we do need to increase the bear harvest, that's why the agency has preliminarily approved moving up the archery bear season, to run concurrently with the deer archery season, when more hunters are usually in the woods."
A reduced harvest on the 2014 general bear season opener, also caused by unforgiving weather, likely contributed to the bear population bumping to an estimated 20,000. Prior to 2015, the bear population stabilized at about 18,000 for about six years.
The last time the population bumped after several years of a stable population trend, it also did so after a year after harsh weather during bear season, Ternent said.
Game Commission Executive Director R. Matthew Hough said Pennsylvania's black bears continue to inspire interest in bear hunting.
"Our bears are so big, and so plentiful, it's hard not to get excited about hunting for them," Hough said. "Many deer and turkey hunters have become Pennsylvania bear hunters because of the bears and bear sign they see while afield. It's a pursuit with undeniable excitement and huge rewards.
"Remember, it seems only a matter of time before a hunter with another 800 pounder comes to one of our check stations," he emphasized. "Maybe it'll be you!"
What a decade for bear hunting
The 2016 Pennsylvania bear harvest, the fifth-largest in state history, joined other recent seasons near the top of the record books.
With the totals now official, here's a look at the state's top 10 black bear harvests:
4,350 – 2011
4,164 – 2005
3,748 – 2015
3,623 – 2012
3,529 – 2016
3,512 – 2009
3,510 – 2013
3,458 – 2008
3,366 – 2014
3,124 – 2006