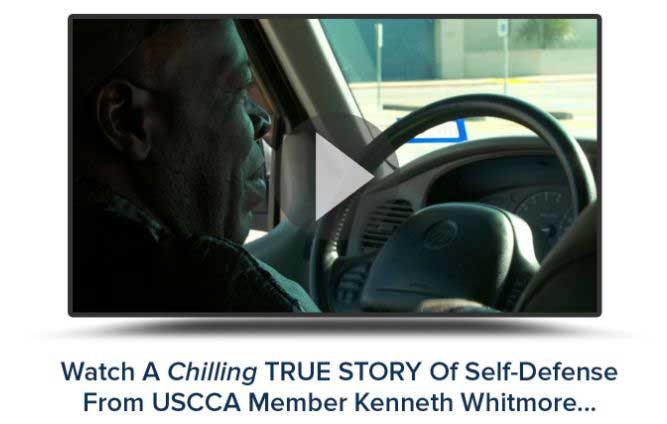 USA -(Ammoland.com)- You and I both know we have a gun to protect our family…but at the same time we pray to God we never have to use it.
But if you ARE ever forced to pull the trigger, I want to make sure you're 100 percent prepared for what comes AFTER the smoke clears…
That's why I want to share this shocking TRUE story of armed self-defense with you…
Watch A Chilling TRUE STORY Of Self-Defense From USCCA Member Kenneth Whitmore
USCCA member Kenneth Whitmore was sitting in his car when 2 violent scumbags put a gun to his head… Watch the chilling video to find out exactly what happened before and AFTER Kenneth pulled the trigger.
Take care and stay safe,
Tim Schmidt
President | USCCA
Check out ISRA's website. Tell us what you think!
Follow the ISRA on Twitter and Facebook.
Give the gift of an ISRA membership. Not an ISRA Member? Join Today!