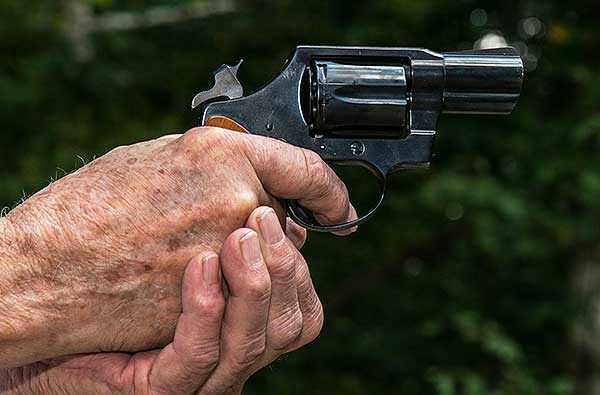 USA – -(Ammoland.com)- As he left office, President Obama screwed American seniors who own or want to own guns by issuing an executive order directing the Social Security Administration (SSA) to treat seniors in the same miserable way the Veterans Administration does our vets.
That is, the SSA now reports to the FBI anyone who prefers to have someone else handle their finances, and the FBI puts that person on the list that is a LIFETIME BAN on owning firearms.
Naturally, the general media portrayed this as keeping guns out of the hands of those with serious mental defects, and when the House of Representatives voted 235 to 180 to repeal this gun confiscation move, the howls from the fourth estate nearly drowned out the facts. Nearly.
As a current or potential Gun Talk Truth Squad member, (join now) you have the opportunity to push back on these bogus reports, and to answer friends who offer that this ban "seems reasonable." Here are the facts.
The media said that the SSA would be providing the information to the FBI so these people could be included in a "background check database." Well … doesn't that sound reasonable? The fact is that this move actually puts these people on a list that bans firearms ownership for life.
Who would oppose putting those with "serious mental defects" into a "background check database?" The NRA, of course. But wait. Another vocal opponent is the ACLU. Yes, the American Civil Liberties Union. Groups supporting and providing aid to those who actually do suffer from mental handicaps also opposed the "I'm outta here" move by the departing "vertical pronoun" President to ban tens of thousand of Americans from owning guns, and all without due process.
Here's an example of the media coverage of the House vote to repeal this rule. This is from Politico.
Democrats ripped the move as an effort by Republicans to undermine background checks for gun purchasers. After the House vote, Sen. Dianne Feinstein pleaded with supporters to rally against the move in the Senate. "Senate may vote today to weaken background checks on gun purchases. Call your Senator to oppose this change — ensure your voice is heard!" she wrote.
Tell your friends that there has been a law in effect for decades that prohibits the truly mentally incompetent from owning guns, and this law provides for due process. Under current law, if one has been adjudicated mentally incompetent, he or she can't own a gun.
"Adjudicated." As in, a judge and a court room. Where you can defend yourself. Not a bureaucrat who checks a box and places your name on the banned-for-life list. ~ Tom Gresham
About Tom Gresham's GUNTALK radio:
In its 22nd year of national syndication, Tom Gresham's Gun Talk radio show airs live on Sundays from 2PM-5PM Eastern, and runs on more than 219 stations every week. Listen live on a radio station near you (guntalk.com/site39.php) or via live streaming from one of the stations here: guntalk.com/site38.php. All Gun Talk shows can also be downloaded as podcasts at www.guntalk.libsyn.com, Apple iTunes, and i-Heart radio, or through one of the available Apps: GunDealio for iPhone, GunDealio for Android, Gun Talk App on Stitcher, the Gun Talk iPhone App, and the Gun Talk App for Android on Amazon. Gun Talk can also be heard on YouTube, at http://bit.ly/144G3OU. More information is available at www.guntalk.com.
("Gun Talk" is a registered trademark.)