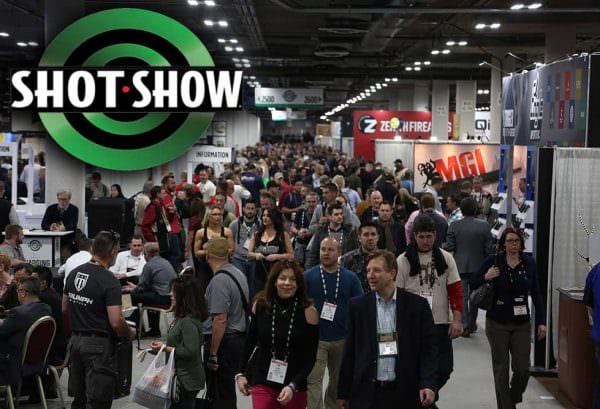 USA -(Ammoland.com)- Audio recorded at SHOT Show in Las Vegas last month is featured this weekend on America Outdoors Radio.
We'll start off chatting with the Governor of Wyoming, Matt Mead, about the fantastic outdoor recreational opportunities available in his state and about why outdoors related businesses may want to relocate there!
We've got a fascinating conversation for you with Alexander Crown. He's with Gemtech, they make silencers, and he'll explain why you may want to use them in the field for hunting.
AR-15 style rifles are found in abundance at SHOT Show and two veteran owned companies have created some clever accessories for them.
Jason Combs with American Built Arms Company will show off his unique and ergonomic rifle handguards and pistol grips and Ted Schumacher with Deadfoot Arms has done what folks said could not be done.
He developed a military grade folding stock interchangeable with any AR 15 style rifle!
We'll leave the floor of SHOT Show to bring you outdoors news from California, Alaska and Washington D.C. and finally, we'll have a conversation with Skip Clemons, owner of Adventure Hunts, about the affordable sportsmen's show special African Safaris he is offering to our listeners for prices you will not believe!
About America Outdoors Radio:
Join host John Kruse every week to explore fishing, hunting, wildlife watching and a wide variety of other outdoor recreational opportunities across the United State and North America! We'll share the latest tips and advice from experts on the water and in the field, share some great outdoor destinations with you, and run down the latest in outdoor news from around the nation. John Kruse is the host of Northwestern Outdoors Radio, heard on over 50 stations in five states, and can't wait to share his passion for our great outdoors with the entire country!
For more information, visit their website.