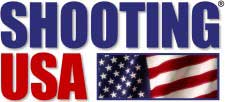 USA – (AmmoLand.com) – It's a carnival of fun at Smith & Wesson, as the stages at the IDPA Indoor Nationals get even more creative. More than 300 competitors tackle a dozen stages under "The Big Top" in Massachusetts, including those competing in IDPA's new division: Compact Carry Pistol. It's a run-and-gun match where new shooters test their skills, and the Pro Shooters compete for the National Championship Titles.
Plus, we're discovering history inside the Civilian Marksmanship Program's depot. It's a rare behind-the-scenes look of how gunsmiths build the M1 Garands that could be for you.
Then, the transition from muzzle loading to the metallic cartridge for the U.S. Army. The Trapdoor is one of History's Guns.  Tune in to Outdoor Channel!
AIR TIMES BY TIME ZONE
Eastern Time: Tuesday 3:00 PM; Wednesday 9:30PM, 1:00 AM
Central Time: Tuesday 2:00 PM; Wednesday 8:30 PM, Midnight
Mountain Time: Tuesday 1:00 PM; Wednesday 7:30 PM, 11:00 PM
Pacific Time: Tuesday Noon; Wednesday 6:30 PM, 10:00 PM
Shooting USA is listed as a one-hour show in your cable menu.
Turkey Calling at the NWTF
Nashville, Tennessee is known as Music City, but not this weekend. The National Wild Turkey Federation is turning Nashville into Turkey Town for the 41st Annual Convention and Show. Keep an ear out for our turkey calls as our crew takes the convention floor to find the news for you hunters!
Stay Connected!
Be sure to "Like" Shooting USA on Facebook! "Follow" us on Instagram and YouTube too.
About Tier One Media, LLC: Tier One Media produces Television Properties under the registered trademarks Shooting USA and Shooting USA's Impossible Shots. The program series are seen weekly on two National Outdoor Category Networks, Outdoor Channel and Sportsman Channel with a combined reach exceeding 70-million US households. Tier One Media is a privately held, independent production company based in Franklin, Tenn. See more at http://www.shootingusa.com.