Note: This article was originally posted on NRA Blog: https://bit.ly/2nO4ha8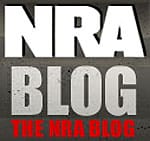 USA -(Ammoland.com)- The 9mm cartridge is among the most popular ammo rounds in the world, due to its light recoil impulse, relative low cost, availability, and reliability, among other factors. Nearly all major pistol manufacturers include 9mm offerings in multiple sizes, ranging from super-small concealed carry pocket guns to full-size duty pistols, not to mention its popularity in pistol caliber carbines.
With more Americans investing in firearms than ever before, the 9x19mm Luger (or Parabellum) round continues to be the perfect introductory cartridge for new shooters to train with. With so many companies marketing great 9mm pistols, there's no shortage of options for potential buyers.
Looking at a new (or another) 9mm gun? We've assembled a list of 10 new and recently released 9mm pistols from leading manufacturers ideal for concealed and everyday carry.
(Main and marquee photos courtesy/Gunsweek.com)