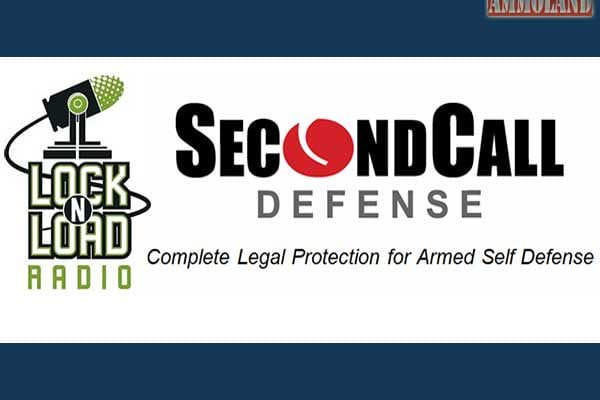 USA – (Ammoland.com)-Today on Lock N Load Radio with Bill Frady Live 6-9 PM Eastern. Call in is 877-807-4048.
Today on Lock N Load Radio, 9 Mar 2017's topics of discussion include:
Ok. Turns out we have a Deep State, Shadow Government listening to us on our Samsung Smart TVs. But at the same time, thanks to Obama, America is much more armed personally.
This is truly an INTERESTING time to be alive! But we also have a chance to get some truly great work done. Let's not waste that.
Hour #1
The 6 biggest spying secrets revealed by the release of 'Vault 7', CIA Leaks: The Palace Eunuchs Have Exposed Themselves, Obama's Legacy: Half Of College Students Now Expect Taxpayers To Bail Them Out, In Age of Trump, Unlikely Customers Exercise Second-Amendment Rights , Obama's Unintended Legacy: A Better Armed America.
Hour #2
The World According to Second Call Defense with Sean Maloney.
Hour #3
4 Hard Truths of Defensive Shooting, A Second Look at Defensive Choices, Wikileaks CIA Dump Has Some Peculiar Timing.
About Lock N Load
Lock N Load with Bill Frady is presented by Genesis Communications Network. With 126 million gunowners in the US today, Lock N Load has something for everyone. From reports about the politics of gun ownership, and those who would take the right away, to trends within the gun industry, self defense, gun gear, tactical training and all of the colorful personalities within the gun community.
Starting out as a podcast/webcast Lock N Load has burst into the syndicated radio offerings as the only daily terrestrial radio show available covering the topic. This daily show keeps the listeners of Lock N Load current on the breaking news and trends within the 2nd Amendment advocacy and tactical training arena as it happens.
With guests like Rock Legends Ted Nugent and Mark Farner of Grand Funk Railroad, Lock N Load brings his listeners a patriotic viewpoint from celebrity icons. Political guests like Rep Trey Gowdy keep the audience aware of an unfiltered viewpoint from Washington DC. 2nd Amendment Champions like Larry Pratt of GunOwners of America and Todd Rathner of the NFA Freedom Alliance alert the listeners to behind the curtain battles being fought in the name of gun rights.
Newsmakers like Cody Wilson(3D printed guns) and Dimitri Karras of Ares Armor (ATF Antagonist) come to Lock N Load before their latest fights make it to the Mainstream Media. Tactical Training stars like Chris Costa Of Costa Ludus and James Yeager of Tactical Response come on to share their expertise with the listeners.
About Lock N Load
Lock N Load with Bill Frady is presented by Genesis Communications Network. With 126 million gunowners in the US today, Lock N Load has something for everyone. From reports about the politics of gun ownership, and those who would take the right away, to trends within the gun industry, self defense, gun gear, tactical training and all of the colorful personalities within the gun community. Visit†http://lockandloadradio.com