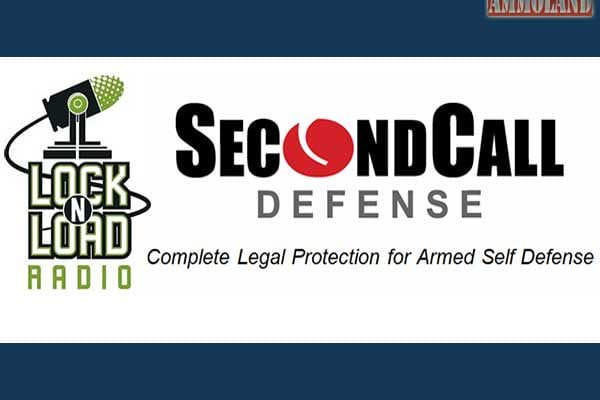 USA – (Ammoland.com)-Today on Lock N Load Radio with Bill Frady Live 6-9 PM Eastern. Call in is 877-807-4048.
Today on Lock N Load Radio, 13 March 2017's topics of discussion include:
The more I know, the more I wonder where the breaking point is. Opening with the apparent, stark reality of the task ahead, looking at our Administrative and Deep State enclaves and asking how far we might have to take things.
From Arbalest Quarrel, Roger Katz and Stephen D'Andrilli are back to discuss among other things, the proposal of Liability Insurance in order to be a gun owner in NY State.
Finally, new sponsor's NightHawk Custom and GunWinner want me to help giveaway a NightHawk Predator II. To enter go here;
http://www.nighthawkcustom.com/locknload
Hour #1
The administrative state and the deep state, The Nazi's Were On Drugs, What Is The Left's Excuse?, A Day Without Idiots, Illegal Immigrant Crime: The Real Story.
Hour #2
Discussing the 4th District Aberration and the NY State new insurance product with Stephen D"Andrilli and Roger Katz from Arbalest Quarrel.
Hour #3
The Fight for $15 and the Rise of the Machines, The Psychology of Previous Investment, Concealed Means Concealed, Two is one. One is None.
About Lock N Load
Lock N Load with Bill Frady is presented by Genesis Communications Network. With 126 million gunowners in the US today, Lock N Load has something for everyone. From reports about the politics of gun ownership, and those who would take the right away, to trends within the gun industry, self defense, gun gear, tactical training and all of the colorful personalities within the gun community.
Starting out as a podcast/webcast Lock N Load has burst into the syndicated radio offerings as the only daily terrestrial radio show available covering the topic. This daily show keeps the listeners of Lock N Load current on the breaking news and trends within the 2nd Amendment advocacy and tactical training arena as it happens.
With guests like Rock Legends Ted Nugent and Mark Farner of Grand Funk Railroad, Lock N Load brings his listeners a patriotic viewpoint from celebrity icons. Political guests like Rep Trey Gowdy keep the audience aware of an unfiltered viewpoint from Washington DC. 2nd Amendment Champions like Larry Pratt of GunOwners of America and Todd Rathner of the NFA Freedom Alliance alert the listeners to behind the curtain battles being fought in the name of gun rights.
Newsmakers like Cody Wilson(3D printed guns) and Dimitri Karras of Ares Armor (ATF Antagonist) come to Lock N Load before their latest fights make it to the Mainstream Media. Tactical Training stars like Chris Costa Of Costa Ludus and James Yeager of Tactical Response come on to share their expertise with the listeners.
About Lock N Load
Lock N Load with Bill Frady is presented by Genesis Communications Network. With 126 million gunowners in the US today, Lock N Load has something for everyone. From reports about the politics of gun ownership, and those who would take the right away, to trends within the gun industry, self defense, gun gear, tactical training and all of the colorful personalities within the gun community. Visit†http://lockandloadradio.com