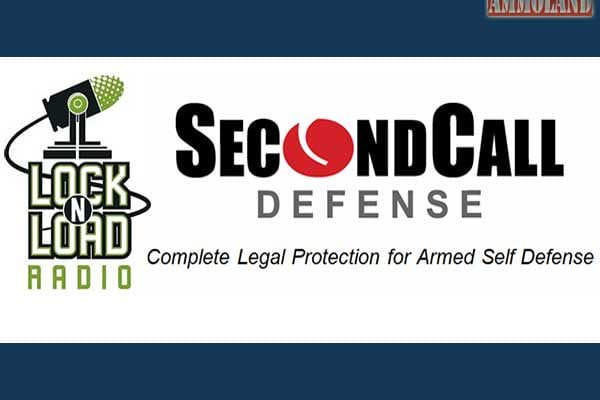 USA – (Ammoland.com)-Today on Lock N Load Radio with Bill Frady Live 6-9 PM Eastern. Call in is 877-807-4048.
Today on Lock N Load Radio, 24 March 2017's topics of discussion include:
This week, I have been packing up the house, getting ready to relocate. It never ceases to amaze me how much junk I can accumulate and squirrel away..
Today I bring you 3 guests, that some of you have heard before, but I keep having them on the show simply because of their perspective and approach.
First up is Stephen D'Andrilli and Roger Katz from Arbalest Quarrel. Our original hook up was here on Ammoland, and between Roger's legal anaysis and Stephen's advocacy and direction, these two make for a very compelling hour.
Next up is Sean Maloney, CEO and Founder of Second Call Defense. Sean wears many hats. He was on the ground in Colorado, getting involved in the grassroots, pushing for what led to a successful recall. He is heavily invoilved in the FASTER Program, training and arming teachers to protect our children in school. He is seldom stationary, so getting him to sit still for an hour is an accomplishment all by itself.
Finally, I begin a recurring segment with Tatiana Whitlock. She and I have a few mutual friends, like NightHawk Customs and GCode to name a couple, and a few more that we will mention later. Tatiana is a combination of that cerebral approach to shooting that breaks down each nuance in detail, mixed with a physical capability to put those concepts in action on the range. This segment will continue into the future and I am not sure how it is going to evolve, but it will certainly be a kick to observe.
Hour #1
Attacking the Circuit Courts and Fakestream Legacy media with Roger Katz and Stephen D'Andrilli.
Hour #2
The World According to Second Call Defense with Sean Maloney.
Hour #3
Brand Ambassador, Tactical Instructor, and all around Bad to the Bone Gun Fighter Tatiana Whitlock!
About Lock N Load
Lock N Load with Bill Frady is presented by Genesis Communications Network. With 126 million gunowners in the US today, Lock N Load has something for everyone. From reports about the politics of gun ownership, and those who would take the right away, to trends within the gun industry, self defense, gun gear, tactical training and all of the colorful personalities within the gun community.
Starting out as a podcast/webcast Lock N Load has burst into the syndicated radio offerings as the only daily terrestrial radio show available covering the topic. This daily show keeps the listeners of Lock N Load current on the breaking news and trends within the 2nd Amendment advocacy and tactical training arena as it happens.
With guests like Rock Legends Ted Nugent and Mark Farner of Grand Funk Railroad, Lock N Load brings his listeners a patriotic viewpoint from celebrity icons. Political guests like Rep Trey Gowdy keep the audience aware of an unfiltered viewpoint from Washington DC. 2nd Amendment Champions like Larry Pratt of GunOwners of America and Todd Rathner of the NFA Freedom Alliance alert the listeners to behind the curtain battles being fought in the name of gun rights.
Newsmakers like Cody Wilson(3D printed guns) and Dimitri Karras of Ares Armor (ATF Antagonist) come to Lock N Load before their latest fights make it to the Mainstream Media. Tactical Training stars like Chris Costa Of Costa Ludus and James Yeager of Tactical Response come on to share their expertise with the listeners.
About Lock N Load
Lock N Load with Bill Frady is presented by Genesis Communications Network. With 126 million gunowners in the US today, Lock N Load has something for everyone. From reports about the politics of gun ownership, and those who would take the right away, to trends within the gun industry, self defense, gun gear, tactical training and all of the colorful personalities within the gun community. Visit†http://lockandloadradio.com