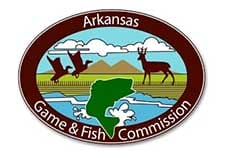 JASPER –-(Ammoland.com)- The Arkansas Game and Fish Commission will be hosting a special public meeting concerning chronic wasting disease at the Carroll Electric Cooperative Building in Jasper, at 6 p.m., March 14.
It's been one year since the first case of CWD was discovered in Arkansas, and many steps have been taken to learn more about the disease and its prevalence in The Natural State.
"When we went to the people of Jasper back in March last year, we promised them we would keep them informed as we worked to identify the disease's spread and impact in the state," said Cory Gray, manager of the AGFC's newly formed Research, Evaluation and Compliance Division. "This meeting will let us update everyone about what we've learned and what steps we are looking at to continue battling the spread of this disease."
Since the initial finding, the disease has been found in 206 white-tailed deer and six additional elk. The most recent positive cases have been the result of samples collected from taxidermists on deer that were presented for mounting. According to Gray, 28 positive cases have come from 898 samples submitted.
"Those samples don't really contribute scientifically in determining prevalence in the state, as mounted animals are biased toward your older bucks, which are the highest risk for having CWD," Gray said. "But those samples were taken to identify any new areas where the disease may have spread. All positive cases came from counties already in the CWD Management Zone."
Another positive case came from 29 samples collected through veterinarians, and three cases came from samples taken from the Missouri Department of Conservation on deer harvested in Arkansas.
"Missouri currently does not have a carcass importation ban, so they collected voluntary samples of deer that crossed the state line from Arkansas during the season," Gray said.
Gray says that biologists do not intend to take any random samples from the Jasper area outside of hunting season, but they do intend to conduct some selective sampling near Arkansas Nuclear One, where hunting is prohibited, in the immediate vicinity of the southernmost positive case, sampled in Pope County.
"We also plan to continue taking samples from sick deer and elk reported by the public as well as road-killed deer," Gray said. "We will resume collecting road-killed deer reported by the public from Feb. 20-April 1, and again from Sept. 18-Nov. 1. These windows were determined last year to be the best times when deer movement was high and temperatures allowed collection of viable samples."
If you see a deer or elk you suspect of having CWD, please call 1-800-482-9262.
Visit http://www.agfc.com/Pages/eventDetails.aspx?show=3787 for more information.