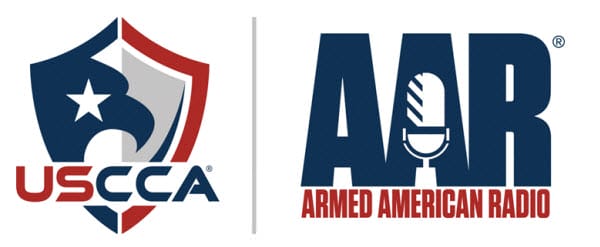 U.S.A. –-(Ammoland.com)- This weekends AAR Monster Broadcast on Sunday saw another great three hours of hard-hitting talk radio designed to educate, inform and entertain responsibly armed Americans.
The lineup included opening commentary and listener emails followed by a half hour of famed trainer Rob Pincus. Mark and Rob discussed the dynamics of the CCW hero who saved the life a few months ago of that Lee County Florida sheriff's deputy being beaten in broad daylight alongside the highway. A newly released video recording shows the entire episode as it played out including the CCW holder stopping the attack with three shots from his lawfully carried gun. It also shows a few dozen bystanders doing absolutely nothing but filming what would surely have been the officer's death at the hands of the attacker. Together Mark and Rob dissect the events.
Hour two saw what it typically sees on Armed American Radio, a regular appearance from award-winning 2A Breitbart News journalist, AWR Hawkins and Mark discussing the events of the week as they pertain to your RKBA. AWR was spot on in his analysis, as usual.
Hour three was another round of "Legalese." This week's guest was Ohio attorney Derek DeBrosse who specializes in the restoration of 2A rights as well as the lawful use of self-defense to protect and defend one's life. Derek knocked it out of the park with his eloquent explanations of the law, in particular, how to avoid the system altogether if you carry a firearm for personal protection.
Armed American Radio with host Mark Walters, educating, informing and entertaining millions of responsibly armed Americans every day of the week!
Hour 1
Hour 2
Hour 3
About Armed American Radio:
Armed American Radio is one of the fastest growing, nationally syndicated, radio programs in America. Heading into his 9th year on national radio, host Mark Walters educates, informs and entertains millions of responsibly armed Americans, six days per week. Make sure to visit www.armedamericanradio.com to listen live or find a station near you.