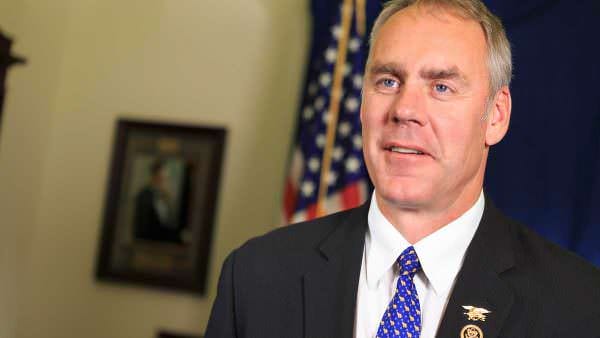 WASHINGTON D.C. -(Ammoland.com)- The Association of Fish and Wildlife Agencies applauds the confirmation of Ryan Zinke as the next Secretary of the Interior.
"We are looking forward to working with Secretary Zinke and his leadership team to strengthen state-federal relationships across all agencies in the Department of the Interior for the benefit of our fish and wildlife resources, our citizens, and future generations of Americans," said Executive Director Ron Regan.
"We trust that Secretary Zinke will reach out to state fish and wildlife agencies to improve the Endangered Species Act and integrate fish and wildlife conservation priorities into President Trump's infrastructure proposal," stated Glenn Normandeau, Chair of the Association's Executive Committee. "The Association also looks forward to working closely with our federal partners to improve relationships with America's sportsmen, private sector businesses and private landowners who play such a critical role in fish and wildlife conservation across the nation."
As Secretary of the Interior, Rep. Zinke will lead 70,000 Interior Department employees.
The Interior Department oversees management of well over half of the federal estate, along with programs relating to American Indian and territorial affairs.
About The Association of Fish & Wildlife Agencies:
The Association of Fish & Wildlife Agencies represents North America's fish and wildlife agencies to advance sound, science-based management and conservation of fish and wildlife and their habitats in the public interest. The Association represents its state agency members on Capitol Hill and before the Administration to advance favorable fish and wildlife conservation policy and funding and works to ensure that all entities work collaboratively on the most important issues. The Association also provides member agencies with coordination services on cross-cutting as well as species-based programs that range from birds, fish habitat and energy development to climate change, wildlife action plans, conservation education, leadership training and international relations. Working together, the Association's member agencies are ensuring that North American fish and wildlife management has a clear and collective voice.