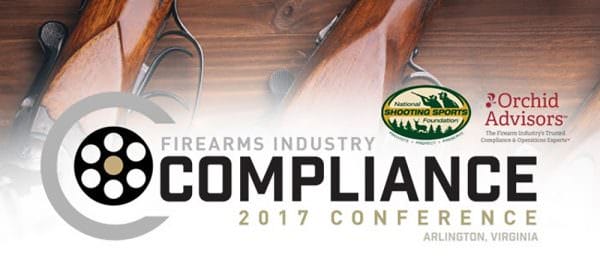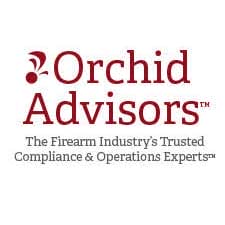 U.S.A. –-(Ammoland.com)- Throughout the year personnel from the Bureau of Alcohol, Tobacco, Firearms and Explosives (ATF) conduct routine inspections of the industry's Federal Firearms Licensees (FFLs).
ATF's leadership team, based in Washington, D.C., views FFL inspection education to be an important part of their successful outreach program.
For that reason, ATF will be hosting a deep dive into non-investigative and routine elements of their manufacturing, distribution, import and dealer inspection program.
ATF Inspection Education – May 9, 2017
Andy Graham, Deputy Assistant Director of ATF's Industry Operations and Jon Rydberg, CEO of Orchid Advisors will speak to attendees for over an hour. Mr. Graham leads the ATF's national inspection efforts and works directly with Directors of Industry Operations (DIOs) and Industry Operations Investigators (IOI)s located in each of the field offices. Mr. Rydberg has over 20 years of experience conducting regulated audits and is a leading expert at firearm industry business software such as ERP, POS, the Serial Number Inventory Tool (SNIT) and electronic A&D Books.
Mr. Graham and Mr. Rydberg will be holding their session on the morning of May 9 in at the Arlington, Westin Gateway hotel. Interested parties can register online at www.ficconference.com. Attendees can also participate in other ATF-led sessions or meet with ATF in a private one-on-one setting. Those who are interested should contact ATF Firearms Industry Technical Advisor, John Badowski, via email [email protected] for more information.
New Speakers!
Orchid and NSSF are also pleased to announce the addition of three new conference speakers. Dan Rice from Walmart, Cole Roberts from Hudson and Kevin Miller from Miller & Chevalier will be joining the sessions held on May 9 and 10. View the most current agenda (2017 Full Conference Agenda).
ATF Sessions Include:
May 8th
NFA From A to Z with ATF's Alphonso Hughes, Chief of the NFA Division
Best Practices in Retail Security with ATF's Chief Tom Chittum
May 9th
Updates from ATF HQ, presented by Marvin Richardson, Curtis Gilbert and Andy Graham
Private, one-on-one sessions with ATF, limited capacity and require contacting John Badowski at [email protected]
2 hour group breakout sessions with ATF, NICS and DDTC
ATF Inspection Processes with Andy Graham and Jon Rydberg
About Orchid Advisors
Orchid Advisors helps firearms manufacturers, distributors and retailers achieve compliance and operational excellence through education, technology, software and consulting solutions that reduce risk, cut costs, and provide expert guidance to make our clients' businesses more successful and efficient. Orchid Advisors is The Trusted Firearms Industry Compliance & Operations Experts. The firm is endorsed by their partners at NSSF, the National Shooting Sports Association and NASGW, the National Association of Sporting Goods Wholesalers. For more information, please visit http://www.orchidadvisors.com.