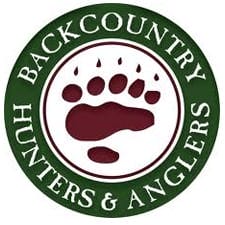 MISSOULA, Mont. -(Ammoland.com)- Following the release by President Trump of a budget proposal that sharply reduces key agency funding, eliminates important staff positions and cuts programs important to public lands and sportsmen, Backcountry Hunters & Anglers strongly criticized the proposal and called on members of Congress to undertake swift, decisive action in support of their constituents and the nation's natural resources, outdoor opportunities and outdoors-based economy.
"The proposed budget released today by the president is, in a word, unacceptable," said BHA President and CEO Land Tawney. "If adopted as written, this proposal not only would fundamentally diminish a wide range of programs that conserve and uphold public access to our lands and waters; it also would undermine the ability of key entities such as the Interior and Agriculture departments to do their jobs and responsibly manage the nation's natural resources.
"Our federal workers already are operating under anemic budgets that preclude investments necessary to enhancing public lands management and expanding front line staff in our communities," Tawney continued. "President Trump's proposal sets them up for failure by denying them the tools they need to do their jobs and serve the American people. It also would erode proven success stories like the Land and Water Conservation Fund, which has done more than any other federal program to conserve important landscapes and expand public opportunities to access and enjoy them.
"We the people have made it clear that our public lands and waters form our most cherished legacy," said Tawney. "We expect Interior Secretary Zinke to use his bully pulpit and work with members of Congress to obtain the tools he needs to succeed and uphold popular programs like the LWCF. And together, we call on Congress to guide the president in charting a better course forward – one that reflects American values and secures the future of our national identity."
Tawney will be responding to questions from media and sportsmen today at 3:30 MT/5:30 ET on Facebook Live.
Join the discussion.
Backcountry Hunters & Anglers is the sportsmen's voice for our wild public lands, waters and wildlife.
Learn more about BHA:
Visit their website.
Connect with them on Facebook.
Follow them on Twitter.
Find them on Instagram.