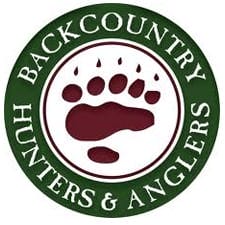 MISSOULA, Mont. -(Ammoland.com)- As the days lengthen and temperatures warm in western Montana, sportsmen from across the continent will be traveling to Missoula in support of our public lands and the outdoor opportunities they represent to attend Backcountry Hunters & Anglers' 6th annual North American Rendezvous, April 7 – 9.
"Backcountry Storytelling" is the theme for the 2017 BHA Rendezvous, with this year's event featuring a slate of speakers, seminars and hands-on skills sessions that go to the heart of our relationships with our public lands and waters, the undefinable experience of the backcountry, and hunting and fishing traditions that span generations.
"Our 2016 North American Rendezvous was unprecedented on many levels – in attendance numbers, funds raised for conservation and fun had by all who participated," said BHA President and CEO Land Tawney. "2016 also represented the point at which BHA turned a corner – emerging indisputably as the continent's leading voice for hunters, anglers and others who access and enjoy our public lands and waters. In 2017, we're thrilled to return to our roots in Missoula, Montana, and offer up a Rendezvous that, like BHA, exceeds expectations in every way."
Rendezvous highlights include seminars on big-game butchering, spey casting and backcountry nutrition; a talk by streamer guru Kelly Galloup; the 2nd annual Camp Chef Cook-off; an evening of backcountry stories at The Wilma, a historic theater in downtown Missoula; raffles and live and silent auctions; and the return of BHA's Backcountry Brewfest, featuring 25-plus Montana breweries and cideries.
Registration for the entire weekend, including the Backcountry Brewfest, awards luncheon and Saturday night storytelling event, is available now.
Sponsors of BHA's 6th annual North American Rendezvous include Benchmade Knives, Camp Chef, CRKT, First Lite, Forest Business Network, Kimber, Leupold, Montana Fly Company, onXmaps, Schnee's, Seek Outside, Sitka, Traditional Bowhunter, Western Hunter and YETI.
BHA was formed around an Oregon campfire in 2004. In the years since, the young organization has established itself as the leading voice of public lands users, including sportsmen and women and conservationists of all stripes.
Public access to our lands and waters, conservation of important fish and wildlife habitat and the principles of fair chase underlie the BHA mission.
Backcountry Hunters & Anglers is the sportsmen's voice for our wild public lands, waters and wildlife.
Learn more about BHA:
Visit their website.
Connect with them on Facebook.
Follow them on Twitter.
Find them on Instagram.