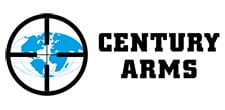 Delray Beach, Fla. –-(Ammoland.com)- Century Arms has announced that the newest addition to their AK-47 line, the C39v2 and RAS47 AK pistols, are now shipping and will be available through major distributors and retailers across the country. The C39v2 and RAS47 AK pistols combine the high-quality features seen in their rifle counterparts, trimmed down into a compact pistol form.
"This great addition to our AK line is the result of considerable development that has gone into our government focused product line," said Jason Karvois, Century's Director of Sales. "As we were developing our full-auto and short-barreled models for various contracts, the pistol variants were a logical offshoot for the commercial market. Plus, these things are just plain fun to shoot."
The C39v2 and RAS47 AK pistols are a high value pistol package sharing the same features as the full-size rifle models such as a receiver side rail (compatible with the Century Arms AK Micro Dot Side Mount), 4150 nitride-treated barrel, RAK-1 Enhanced Trigger Group, with the addition of quick-detach attachment points for easy mounting of a tactical sling. The C39v2 AK Pistol sports a milled, 4140 ordnance grade steel receiver, while the RAS47 AK pistol features a precision-stamped receiver. Both AK-47 Pistols are 100% made in America with premium fit and finish.
The firepower and reliability of an AK-47 packed into pistol form, makes the C39v2 or RAS47 AK pistols a perfect option for the modern prepper, the ultimate backup or truck gun, or simply something for a day of ultimate fun at the range. Both models are furnished with Magpul's MOE AK pistol grip and AK handguard and have a manufacturer's suggested retail price of $909.99 for the C39v2 model and $749.99 for the RAS47 model.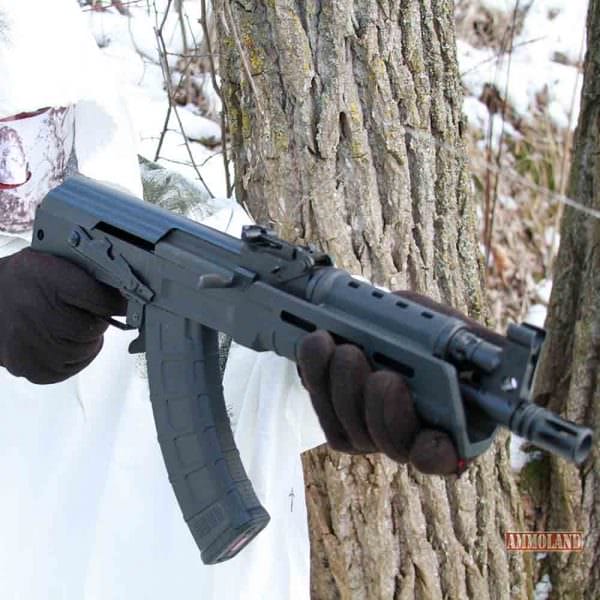 For more information on the new C39v2 or RAS47 pistols, visit www.CenturyArms.com .
About Century Arms
Born over 50 years ago with its roots in the surplus business, Century Arms has an extensive history of providing unique and affordable products to the American Collector, Hunter, and Target Shooter. That tradition is carried on today, with a state of the art manufacturing facility located in the U.S.A, as the company continues to offer unique, innovative, and quality products to the U.S. Consumer and U.S. Government.