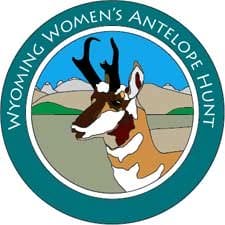 LARAMIE, Wyo. -(Ammoland.com)- Cloud Peak Energy shows support for neighboring communities and industries by sponsoring the fifth annual Wyoming Women's Antelope Hunt.
The hunt is one of the many ways Cloud Peak Energy supports sustainable development programs in an effort to minimize environmental impacts and support local communities while also creating a strong base for the company's sustainable coal mining operations.
Cloud Peak Energy proudly supports the Wyoming Women's Antelope Hunt and the Wyoming Women's Foundation's (WYWF) mission to enhance the lives of local women and wildlife conservation.
"Cloud Peak Energy is excited to sponsor the Wyoming Women's Antelope Hunt again in 2017," said Megan Degenfelder, Manager of Public Affairs at Cloud Peak Energy. "The foundation's mission to help women develop self-sufficiency, as well as offering hunting and conservation skills for hunt participants, aligns well with our own goals."
Featuring hunting, mentorship, and camaraderie, the hunt will be held Oct. 12 – 15, 2017, at the Ranch at Ucross in northeast Wyoming for more than 40 female hunters. The event raises funds and awareness for the WYWF.
Since inception, the hunt has raised more than $280,000 for grants and special projects to help women and girls across Wyoming.
"We are thrilled to announce Cloud Peak Energy's continued partnership in the Wyoming Women's Antelope Hunt. Cloud Peak Energy's sponsorship demonstrates their investment in Wyoming women and conservation and shows support for the foundation's mission to help women achieve economic self-sufficiency," said WYWF director, Sarah Chapman. "Learning to hunt sparks interest in a new generation of hunters through mentorship between Wyoming women, and their success provides healthy nourishment for their families," Chapman added.
Please visit the Wyoming Women's Antelope Hunt webpage for more information on sponsorship and individual participation, including scholarships.
Based on its level contribution, each sponsor will have the opportunity to invite women to hunt at the event. The foundation is also seeking dinner sponsors and in-kind donations for its fundraising auctions on Oct. 13.
About the Wyoming Women's Foundation:
The
Wyoming Women's Foundation
is a priority fund of the
Wyoming Community Foundation
, which granted out over $6 million to nonprofits across the state in 2016. The Women's Foundation builds on a permanent endowment that will ensure funding to enhance the lives of women and girls in Wyoming for generations to come. It makes grants to organizations that help Wyoming women and girls attain economic self-sufficiency, creates statewide awareness of the barriers to economic self-sufficiency, and supports systems change to eliminate those barriers. Since its inception in 1999, the foundation has invested more than $832,000 into almost 100 organizations.