Note: This article was originally posted on NRA Blog: https://bit.ly/2lET52R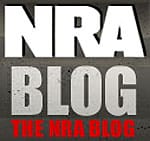 USA -(Ammoland.com)- To have the title Grand Master in the shooting sports is to have the highest rating, most prestigious classification. This title is recognized by the United States Practical Shooting Association (USPSA) and can only be earned if a shooter maintains an average above 95% in shooting classification courses. In 2015, there were over 25,000 USPSA members and less than 500 individuals hold the Grand Master ranking. Lucky for us, we had the opportunity to chat with two Grand Masters, Leighton and Christopher Oosthuisen, about how they earned this title and as the first father-son duo to represent the USA on Team USA, what it means to compete with and against each other…
Q: How and when did you learn to shoot?
Leighton: I started competitive shooting in South Africa about 25 years ago while I was a police officer. I was invited by my sergeant to shoot at a local combat shooting competition. I showed up thinking I was going to clean up and came 149th out of 150 shooters…and only beat the one person because they were disqualified. But, needless to say, after that I was hooked.
Christopher: My entire life I have grown up around guns, but it was only when I was 14 that I decided to go with my dad to a local competition. I started off with a Glock 17, and although I was having a lot of fun I still wasn't really competitive. So after about 6 months of shooting production, I decided to switch to Open class. I worked all summer to earn enough to purchase a 9mm Major Open gun from Predator Tactical. From there, my shooting really took off. I practiced harder and longer and started jumping up the ranks locally at a rapid pace. Within 2 years I had earned my Grand Master (GM) card. I now shoot for Team EMG (Eddie Garcia).