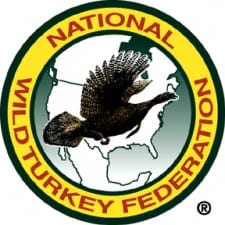 NASHVILLE, Tenn. —-(Ammoland.com)- Three Bureau of Land Managment employees earned conservation awards for their work on projects benefiting wild turkeys and other wildlife.
The National Making Tracks with the BLM Award recognizes people and projects that share goals with the National Wild Turkey Federation's Save the Habitat. Save the Hunt. initiative. All recipients accepted their awards at the 41st annual NWTF Convention and Sport Show in Nashville. This year's winners are: Jennifer Walker, Zack Saavedra and Ryan Romero.
Jennifer Walker, fire ecologist with the BLM High Plains District near Buffalo, Wyoming, spearheaded the current Bitter Creek and Parks Thinning Project, which includes 810 acres where conifers are being thinned to reduce competition for water resources and decrease the chances for large wildfires.The BLM and NWTF entered into an agreement for cooperative habitat management in 2014, and since then the partners have undertaken numerous projects benefitting habitat for numerous wildlife species, including wild turkeys.
Zach Saavedra and Ryan Romero's project, Rio Puerco Watershed Focal Area Habitat Improvement and Restoration Program near Albuquerque, New Mexico, is a multi-agency collaboration and has resulted in improved habitat on about 6,200 acres through hand thinning and 23,743 acres through prescribed fire.
About Save the Habitat. Save the Hunt.
The NWTF Save the Habitat. Save the Hunt. initiative is a charge that mobilizes science, fundraising and devoted volunteers to give the NWTF more energy and purpose than ever. Through this national initiative, the NWTF has committed to raising $1.2 billion to conserve or enhance more than 4 million acres of essential upland wildlife habitat, recruit or reactivate at least 1.5 million hunters and open access to 500,000 acres for hunting, shooting and outdoor enjoyment. Without hunters, there will be no wildlife or habitat. The NWTF is determined to Save the Habitat. Save the Hunt.