By Mark Walters
Editors Note: AmmoLand News welcomes Mark Walters to our growing list of the best and brightest gun rights commentators, who are watching out for your RKBA.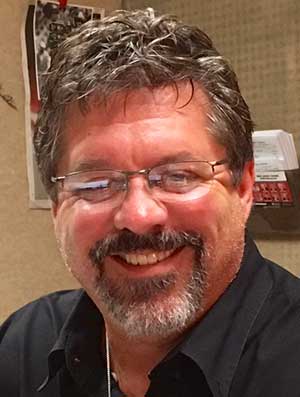 USA – -(Ammoland.com)- Domestic violence is always difficult to talk about but talk about it, we must, especially when outsiders could have been harmed.
I want to make this clear before we get too deep in this subject matter today: I am only asking the tough questions about a terrible case that I believe, as a parent, should be invited. I am not offering my opinion, merely asking the questions.
As a parent, I take this stuff personally, and my heart breaks for all of the victims.
Let's get started. On Friday last week, a horrendous double murder-suicide occurred down in Brandon, Florida, a community located just east of downtown Tampa. Now I know this area well as a former Tampa resident. I have lived in the area and have worked in Brandon proper. It's a great city and a beautiful place to raise a family. I miss it, honestly.
Local Fox 13 News in the Tampa area ran the story, and it was later picked up by the parent network over at Fox News.This is a case of an estranged husband and wife and the woman's girlfriend, as she has been referred to in the Fox 13 report. A classic example of a "love triangle" as it has been called.
Here's some of the backstory:
Detectives say a husband killed his estranged wife and his wife's girlfriend before turning the gun on himself Friday morning. On Friday, Hillsborough County deputies went to the home of Lake Gibson Middle School Assistant Principal Samara Routenberg, where she lived with LGMS math teacher Lisa Fuillerat. Deputies were called to the home by Fuillerat's divorce lawyer because neither Lisa nor her estranged husband, Vicente Fuillerat showed up to a scheduled hearing that morning.
When deputies arrived, they found Routenberg and the Fuillerats shot to death inside the home. Detectives worked more than 24 hours to put together the pieces of what they now believe was a violent domestic situation. HCSO said the Fuillerats were scheduled to be in divorce court Friday morning, ending a relationship that apparently began to sour years earlier.
Court records reveal a troubled and, at times, violent relationship between the three, and Friday was not Vicente's first visit to Routenberg's home. HCSO also said a domestic violence injunction had been obtained against Vicente Fuillerat, but it was not made permanent and was not current. Detectives say the women feared what he might do next. In 2015, he was arrested for aggravated battery after he followed his wife to the home in Brandon and assaulted Routenberg. Lisa filed for divorce a few days later.
On the day of the attack, deputies say women both had firearms, which they bought because they were scared of Vicente. They returned fire when Vicente shot at them with a shotgun, but they were unable to debilitate him.
After Vicente killed the women, detectives say he turned the gun on himself. Detectives say Vicente planned killing the women before he went to their home.
This guy showed up in a bulletproof vest loaded with rounds, had a shotgun, stun gun and a suicide note, according to a sheriff's spokesperson. As the report indicates, both of these women were educators at Lake Gibson Middle School, one a math teacher, the other an assistant principal. I will tell you, when I read the piece, my first thought, as a parent of two middle school aged children myself was, did the school know of the violent nature of this woman's estranged husband and the apparently lengthy history of the domestic abuse the two women were suffering? Secondly, I asked myself, again as a parent of two children who could have been in her classroom if we lived in that school district, were the parents aware of the situation? While I don't know the answers, it is more likely than not that the school was, in fact, aware of the abuse and more likely than not that the parents of the students, particularly her students, weren't.
Let me put this in perspective. The two women were concerned enough about the estranged husband that they armed themselves, as they obviously should have. When he came to the home, a gun battle apparently erupted, and the two women openly defended themselves with their firearms as best they could. This fact indicates to me that they were more than likely armed inside their home for fear of this lunatic's possible arrival at any given time and were obviously ready for any imminent attack. That appears to be indisputable upon reading the facts.
I am operating under the benefit of hindsight as the murderer did not attack them at the school, but this case begs the following questions under the now known circumstances. Should these two women have even been at the school? Should they have been placed on paid administrative leave? Should the parents of the students, particularly the ones in the victim's' math class, been notified of what we now know to be legitimate deadly threats against her and the assistant vice principal's lives?
These two women were victims of horrendous violence, and no doubt were forced to live their lives in terrible fear. They armed themselves, rightfully, against the known threat and unfortunately lost their lives to a maniac, a maniac who was capable of finding them at work, which happens to be a middle school attended by hundreds of children. Was the school safe only because he chose to attack them at their homes?
I can tell you unequivocally that had this happened to my child's math teacher; I would have been livid had I been unaware that this potential danger existed and I knew nothing about it. To be sure, these women had the right to privacy and the right to work in their chosen profession, but when that chosen profession potentially puts children in the sights of their private hell, then shouldn't the children and community should come first. I would love to know your thoughts.
About Mark Walters
Mark Walters is the host of two nationally syndicated radio broadcasts, Armed American Radio and Armed American Radio's Daily Defense with Mark Walters. He is the Second Amendment Foundations 2015 Gun Rights Defender of the Year award recipient and co-author of two books, Lessons from Armed America with Kathy Jackson (Whitefeather Press) and Lessons from UnArmed America with Rob Pincus (Whitefeather Press)