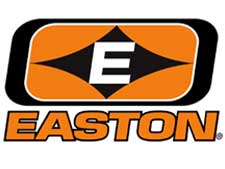 U.S.A. –-(Ammoland.com)- Amp up kinetic energy by adding a full metal jacket to your carbon shaft. Full Metal Jacket and Ultra-Micro 4MM Injexion carbon arrows are field-proven on big game for archers seeking more penetration.
This arrow is one of the most advanced bowhunting products.
The 4MM Deep Six FMJ arrow combines a full metal jacket over an ultra-micro diameter 4MM carbon core that results in the deepest penetrating arrow available to bowhunters.
4MM FMJ arrows draw more potential energy from the bow and increase penetration by focusing their mass into a smaller diameter and reduced surface area.
This results in less friction during flight for higher speed and more kinetic energy downrange. The ultra-micro diameter penetrates with less friction in the target, resulting in more pass-through impacts.
For more information on the Easton FMJ 4MM arrows, please visit www.eastonarchery.com.