Note: This article was originally posted on NRA Blog: https://bit.ly/2lwX29Z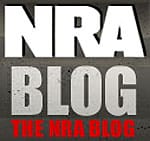 USA -(Ammoland.com)- It takes more than 15,000 volunteers across the country to effectively run 1,100 Friends of NRAevents annually. They are the backbone of this grassroots effort and the reason this program is celebrating 25 years in 2017. Friends of NRA volunteers are fundraising champions fueled by the passion to raise money for the future of the shooting sports on local, state and national levels. They are armed with dedication, drive and determination to protect the Second Amendment.
You can now add Eric Landrum to that list of champions. While shopping at a local gun shop in rural Kentucky, a Friends of NRA event flyer caught his eye, and he thought it looked like a good time.
"I went with the shop owner to my very first banquet seven years ago, and I've been going ever since," recalls Eric Landrum. "Growing up in a rural county with a strong hunting and gun enthusiast presence where everybody knows everybody, I was shocked at the lack of people from my hometown at this event and started thinking about how I could get more of them involved."
"I was shocked at the lack of people from my hometown."

Williamstown is the sleepy county seat of Grant County, Kentucky. Not much happened here until "Answers with Genesis" popped up with a life size replica of Noah's Ark and put Grant County on the map. With that same thought of bringing water to the horses, Eric went to work. When he encountered Kentucky NRA Field Representative John LaRowe at a local gun shop, Eric told him he would like to launch and chair a Friends of NRA committee in his hometown.
"Eric has been a long-time supporter of the Northern Kentucky banquet and was at the NRA Foundation events at the NRA Annual Meeting in Louisville, so when I saw him at Shooter's Supply in Independence one day I went to thank him," says LaRowe. "Little did I know that he was ready to step up and bring Friends of NRA to his community. We met a couple of weeks later for lunch, and I've been amazed ever since about his dedication and passion for sharing shooting sports and outdoor traditions with others, particularly youngsters who might not otherwise have opportunities to learn and practice safely."